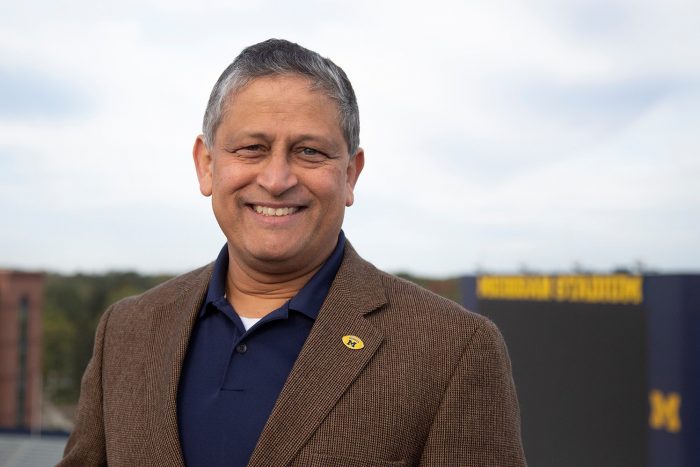 Greetings, everyone.
I hope you are enjoying your summer and finding time to step away from your computers, relax, and refresh before classes start this fall.
Last month, I was honored and excited to announce with Provost Collins and VP Cunningham that researchers and Ph.D. students on all U-M campuses will have access to a new research computing package that supports data-intensive research. The U-M Research Computing Package (UMRCP), provided by ITS, will enhance and transform our research computing environment, where data, computation, and machine learning are at the center of research and a cornerstone of learning.
Effective July 1, 2021, the UMRCP reduced the rates for high-performance computing and research storage services by an estimated 35-40 percent. In addition, beginning Sept. 1, it will provide university researchers with a base allocation for high-performance computing and research storage services that meets the needs of approximately 75 percent of current high-performance computing users and 90 percent of current research storage users. That is an outstanding number of researchers who will no longer need to invest grant funds towards computation services, but instead towards other aspects of their groundbreaking work.
I am deeply appreciative of the partnerships and dedicated work that have led us to this launch, and I look forward to our continued partnerships as we support our university community, together.
As we get closer to fall, it is becoming easier to imagine campus coming alive with our students returning to an in-person semester. I encourage everyone to take a moment to check in with colleagues as many of us begin to adjust to being on campus for the first time in many months, new hybrid work schedules, and continued concern for health with new variants.
I am grateful to everyone who has chosen to get a vaccination. You are making our community a safer, healthier place to learn and work. I deeply care about your health and wellbeing, and as in all things, we are truly stronger when we work together.
Please reach out with comments, questions, feedback, and advice. Thank you for all that you do. I am grateful.
With gratitude,
Ravi
Ravi Pendse PhD
Vice President for Information Technology and Chief Information Officer
University of Michigan
rpendse@umich.edu