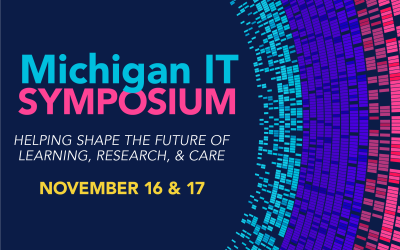 Professional Development, Top Stories
Register today and join colleagues from across U-M for the 2022 Michigan IT Symposium, November 16 and 17 in a hybrid format! The theme for this year's Symposium is Helping Shape the Future of Learning, Research, and Care. Experience this energizing opportunity to learn new skills, connect with other technology professionals and advocates, and hear from campus leaders and innovators who are empowering the leaders and best through their work!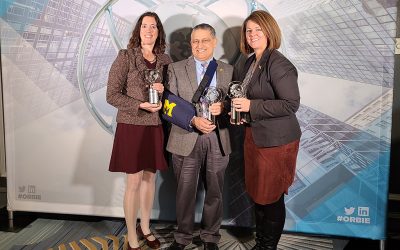 Top Stories
Ravi Pendse, Cathy Curley, and Carrie Shumaker received prestigious ORBIE awards for their IT leadership. Daniel Waltz and Josh Wilda were finalists in the healthcare category. MichiganCIO recognized chief information officers in six key categories – Super Global, Global, Large Enterprise, Enterprise, Corporate, & Healthcare. The awards were at The Henry on October 21.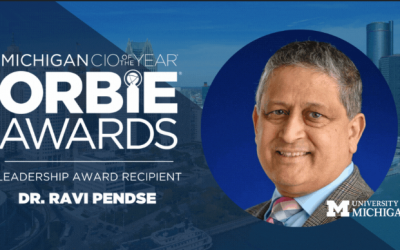 Top Stories
Update 10/26/2022: Pendse, Curley, and Shumaker won ORBIE awards. The Michigan CIO Leadership Association (MichiganCIO) recently announced that Ravi Pendse, vice president for information technology and chief information officer, will receive the 2022 MichiganCIO Leadership ORBIE Award on Friday, October 21, 2022, at The Henry, 300 Town Center Drive, in Dearborn. "I am humbled to receive the ORBIE…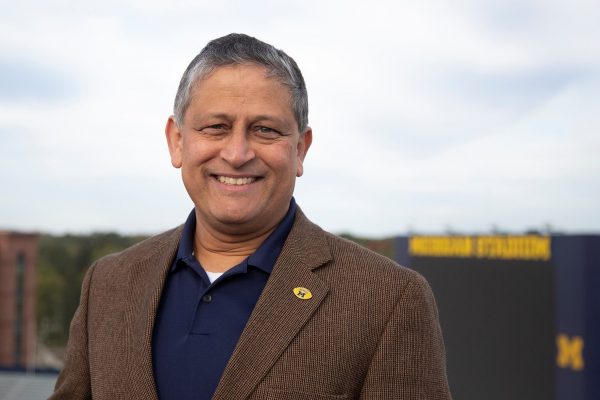 Join me and hundreds of your colleagues on November 16–17 at this year's Michigan IT Symposium. The amount of creativity and innovation that this event will showcase is truly amazing. There is so much to learn from all of the staff who make up this incredible Michigan IT community.
Erich Suddendorf is a supervisor of two teams in LSA Technology Services: the Instructional Computing and the Hardware Lifecycle Team. He has an eye toward efficiency and customer service, and enjoys spending time with his family and working on his giant fish tank.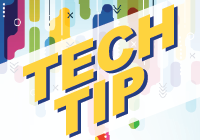 Tech Tip: This month's tip shares an alternative to Twitter: Mastodon.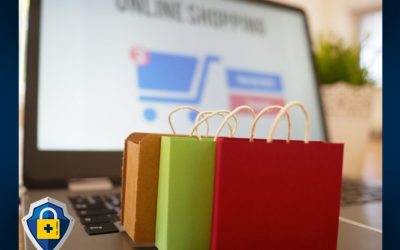 Cyber Monday is a few days away, so it's imperative that you practice safe cyber habits during the busy shopping season. Beware of deals that seem too good to be true — often they are. Information Assurance provides tips and resources to keep you and your information safe while online.