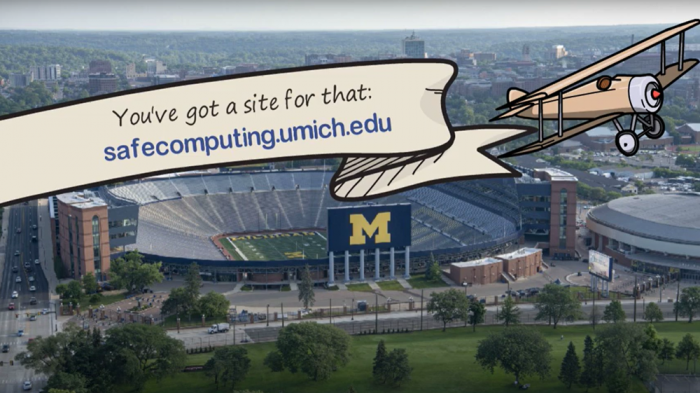 Wondering if that weird email you just got is a scam? Need to know how to get a new phone set up to do Duo two-factor authentication? Wondering how to secure your home network now that you are working and learning from home? Need to provide cybersecurity or privacy tips to a customer or colleague?
You've got a site for that: Safe Computing.
Check out this new video for a virtual flyover of the many resources available on the Safe Computing site.
Please share with others, especially people new to U-M or unfamiliar with ITS resources.