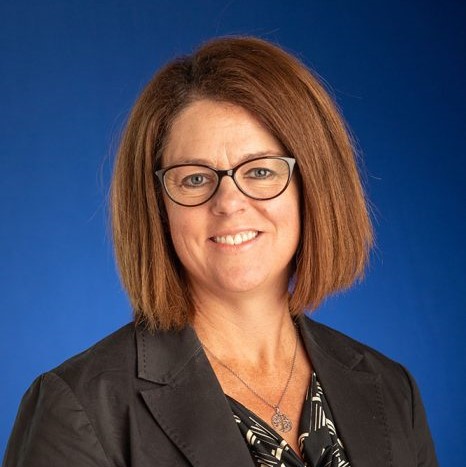 In 2020, we'll be featuring a wider variety of leadership messages from across the Michigan IT community. Have a suggestion for a future leadership message? Please let us know!
---
Happy New Year Everyone!
I'm honored to be able to connect with you this month through the Michigan IT News. As the chair of the Michigan IT steering committee, I want to thank you for your continued enthusiasm and efforts to create an inclusive community, build new skills, and find new ways to innovate. In 2020, we are working to re-imagine our community vision and get your input on the priorities that our steering committee and event chairs should focus on in the coming year. We met with more than 100 of you at our IT Symposium last November and received your ideas via a brief survey in December (which is still open if you have more ideas to share). So far, we've learned that you find value in our existing programs and events like the Mentor program or next month's Hacks with Friends, but there's a desire to involve a wider variety of people in our events, such as students, local technology companies, administrative partners, and faculty. You also told us that you'd like to see more opportunities for collaboration, and less duplication of effort and services across U-M. On behalf of the Michigan IT Steering Committee, we thank you for your feedback and ideas, and we encourage you to keep the suggestions coming.
A key theme from your feedback that stands out to me is Partnership: We seek and value the many partnerships that are needed to provide exceptional service and support to the wide variety of U-M community members. Partnerships, like people, are diverse and complex. They take time to develop, nurture and grow. In the College of Literature, Science and the Arts, our technology services team strives to anticipate, innovate and evolve so that we, our services, and technology are an integral part of each and every person's life-long LSA experience—and building, sustaining, and growing critical partnerships are key elements of our work. We are nurturing our partnerships with the Library and Michigan Publishing, for example, to leverage each organization's strengths for enabling faculty and students with digital scholarship and research. In addition, LSA's recent addition, which provides students a home in LSA where they can easily access resources to help them get the most out of their LSA experience, was the result of important partnerships between student groups, facilities, academic administrative units, and multiple technology providers.
What partnerships are you investing in? What new partnerships need help or effort to get going—and how can Michigan IT support you in leveraging the value and strengths across the university? Please send your ideas to the Michigan IT Steering Committee at michigan.it.steering.group@umich.edu, or reach out to me personally via my email below. I also invite you to stop by the new space in the LSA building and take the next step to develop, sustain, or grow a partnership of your own. Together, we will make the University of Michigan the leader in the appropriate use of technology among our peers and in the world.
In partnership,
Cathy
Cathy Curley
Chief Information Officer, College of LSA
University of Michigan
cacurley@umich.edu