It has been a busy summer for ITS in the D…
UM-Dearborn that is. With changes from WiFi to enterprise systems and adding additional services, we have been making improvements to connect our campus members wherever they are and make sure our systems are adding value by making a positive impact on the IT environment here in Dearborn.
Right-on-time services
This fall marks the beginning of the Dearborn College of Business AppsAnywhere pilot! After running a successful proof-of-concept pilot in winter, our staff are now trained and running infrastructure here to support campus needs (a big thank-you to Don Lambert and Markus Nee from CAEN, and Mark Personett and Stephen Kolasa from Ann Arbor ITS for their help on this project!). As a right-on-time service, this is an important aid for students to be able to access software regardless of their location and will allow the Dearborn campus to focus on creating collaboration spaces.

WiFi upgrades all around
Wireless updates have been in full swing this summer. The network team has been busy upgrading wireless infrastructure to introduce three new WiFi services to the Dearborn campus community:
eduroam access

guest WiFi

outdoor access points
By providing open wireless access to guests and eduroam to improve the user experience, we are creating more right-on-time services that will benefit the campus community. Putting this access together with outside access points, it will go a long way toward making sure internet connections are available where they are needed.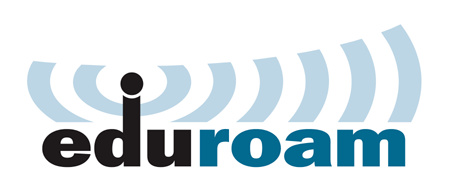 Improving IT services end-to-end
A new IT service management tool is coming to town! This summer, we signed a request for proposal (RFP) with TeamDynamix and are now in the beginning stages of implementation. This upgrade will help to improve service delivery to configurable workflows such as change and problem management, create an integrated knowledge base, and help to ensure a high level of quality. Our deployment is scheduled for the end of fall session and we are looking forward to this enterprise service and project portfolio management system to help streamline processes and connect with customers.

Dearborn enterprise application upgrades
From the Banner student information system to ImageNow, the application team has been busy updating their enterprise applications to the latest releases. After upgrading to Oracle 12c and migrating servers from Solaris to Linux, the student information system was upgraded to version Banner 9 (aka XE). XE stands for "extensible ecosystem" and is a big leap in Banner architecture which will allow added functionality as campus needs evolve. Now running primarily on standard Tomcat servers (10 Linux servers for each environment!), this upgrade also implemented Duo two-factor authentication for faculty and staff and WSO2 to coordinate Banner authentication.
The next application system upgrade was from ImageNow to Perceptive Content Manager and they are now in the process of upgrading their enterprise reporting, WebFOCUS, to the latest version. With these improvements done, we will have put in place the framework to support a growing, agile environment.
With all that, you would think we were done for a while. The rest of this year is just as packed with improvements and upgrades to support the work of teaching, learning, and research opportunities. Look for postings in the near future as we continue to give updates on the goings on in Dearborn.