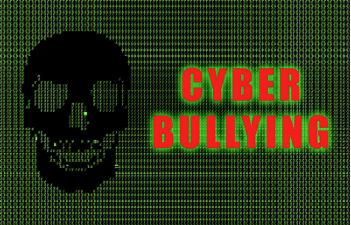 Having a presence on the internet in any form means there's a real possibility you've faced online harassment or witnessed someone become a victim of it. A Pew Research Center survey found that 41% of Americans have experienced some form of this type of harassment, which is defined as the "pervasive or severe targeting of an individual or group online through harmful behavior." This harmful behavior can be confusing, frightening, and, in some cases, have dangerous consequences.
Online harassment can occur while using everyday digital technologies such as social media, gaming platforms, and email applications. Many people have reported doubt and confusion over these tactics and are often unsure whether they are being harassed.
Need help recognizing online harassment? The following are the seven most common types of online harassment:
Cyberstalking: Organized and repeated threats or intimidation.

Impersonation: Using the name or persona of someone else without their
consent and with the intent to harm, intimidate, defraud, or threaten another individual.

Catfishing: Creation of a fictitious identity for the purpose of starting a relationship with someone online. Though this behavior is not illegal, it is unethical and can be dangerous.

Trolling: Producing controversial, unsolicited comments online that are made specifically to provoke individuals and elicit an emotional response.

Doxxing: Publication of someone's personal information that could include anything from home address, phone number, or information about family members with the express intent of others harassing them.

Swatting: Action of making a prank call to emergency services in an attempt to bring a large number of armed police officers to that individual's address.

Sexual harassment: the online form of sexual harassment refers to the act of distributing private, explicit images or videos online without the permission of the person in the images/videos.
It is not hard to imagine how online harassment has affected so many individuals or wonder why it is so widespread. With an abundance of polarizing topics being discussed in our society, there are many reasons for the proliferation of online hate. It's important to identify, document, and report incidents of harassment, along with blocking any online identities that perpetuate harassment. Most social media and online messaging platforms have created avenues for reporting and removing offensive content.
Remember, this abuse is never your fault and you are not without the power to fight back and protect yourself. Often, a good place to start is to increase your online security through using complex and unique passwords, enabling two-factor authentication, and protecting your messages with encrypted apps.
Additional resources to assist you in preventing and responding to online harassment
U-M Resources:
Additional Resources: