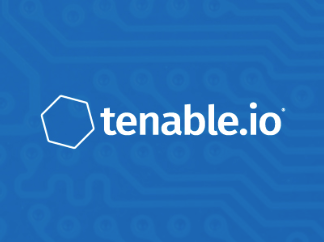 As headlines and research reports reveal, cyber threats are steadily increasing across all sectors, including higher education institutions. Higher ed's decentralized, more open IT environments create higher risks, and allow for cyberattacks that can cause entire institutions to shutdown. At U-M, we take a layered approach to IT security. In addition to network protections, and advanced endpoint protection (and more), U-M also utilizes vulnerability management solutions that enable us to proactively identify cybersecurity threats.
Vulnerability management is a process of continuous monitoring, discovery, mitigation, and remediation designed to find weaknesses and protect our U-M computing environment. Threat levels are assigned to all identified vulnerabilities, which allows ITS Information Assurance (IA) and unit IT to decide what mitigation actions to prioritize.
In 2022, IA updated the university's vulnerability management software, to Tenable.io. Benefits of the updated solution include the following:
Tenable.io is hosted in the cloud, allowing internal and external scanners to gather different perspectives and vastly improve insight into where vulnerabilities exist.
The Tenable.io agent runs on local machines, allowing it to see threats that might otherwise be blocked by network or authentication barriers.
Units have the ability to specify unique group parameters for system scanning (e.g., MyCampusUnit Windows Servers, MyCampusUnit Linux Servers, MyCampusUnit Workstations.)
IA now provides U-M units using Tenable.io with access to the Tenable console, which empowers them to do the following without assistance from IA:
Create, edit, and execute Tenable.io scans independently and when desired.
View and analyze results from performed scans.
Obtain a high-level or drilled-down view of scan results across assets.
Control who in their unit has access to Tenable.io via an Active Directory group.
Tenable.io enrollment is now open for all U-M units on the Flint, Dearborn, and Ann Arbor campuses. If you are interested in learning more about Tenable.io and how your unit can take advantage of this proactive security scanning, submit a TDx request for the ITS-IAPROACTIVE-security group.