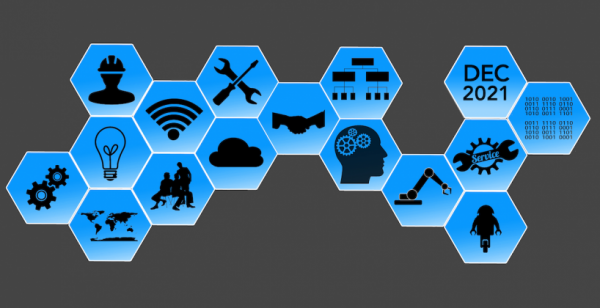 MRequest (FootPrints) has retired. The service was launched over 18 years ago as a low-cost ticketing and customer-service solution. While it saw substantial use on campus, the service had been working with decreased functionality, obsolete code-base, lack of vendor support, and costly U-M customizations.
As of late 2020, MRequest (FootPrints) was still in use by more than 20 U-M schools, colleges, and major administrative units, and transitioning to a new tool or tools was a substantial effort. Combined, the units accounted for nearly 300 projects or individual databases. While primarily used by campus IT departments, campus units discovered other uses for MRequest (FootPrints), including annual budgeting, facilities management, and procurement.
A migration path for customers
In late 2020, ITS began the development of a migration toolkit to support units moving off of MRequest (FootPrints). The project retirement team actively partnered with units to determine solutions and assisted in the creation of migration plans, including archiving data in Dropbox at U-M when needed.
Several units were early volunteers to migrate off of MRequest (FootPrints), including the College of Engineering, Facilities & Operations, LSA, SEAS, and Student Life. They collaborated closely with the ITS MRequest (FootPrints) Retirement Project team. Each partnership with ITS and a migrating unit resulted in learnings applied to smooth the migration plans with other campus units.
"At 18 years of service, MRequest (FootPrints) had a great run. Not many services last that long," said Phil Ray, assistant director of ITS Service Center and Operations. "The project team really appreciates all the work that individual units did to migrate their workspaces off of MRequest (FootPrints)."
Archived data
Since 2020, 600 workspaces have been retired. ITS has supplied archival MRequest (FootPrints) data for 220 workspaces, to those units wishing to retain their old ticket data.
The retirement project team also worked closely with many ITS staff and units to achieve an impressive 85 percent completion rate as of early September 2021, about three months before total shut down in late December 2021.
Adam Wilkinson, ITS consulting tools developer and systems administrator, said, "If you told me a year ago that we'd have this much progress at this stage, I would have thought you were teasing me. I'm so grateful to everyone who has been working so diligently on this project!"
Migration to a new ticketing system, TeamDynamix
Information and Technology Services (ITS) launched a new, robust ticketing system, TeamDynamix in 2020, which has proven to be a very capable replacement for MRequest (FootPrints). A number of campus units have successfully adopted TeamDynamix as their ticketing solution. In addition, other modern IT services such as U-M Google and Dropbox at U-M support a range of collaboration and workflow needs. Thirty two different groups on campus that were using MRequest (FootPrints) are now using TeamDynamix. ITS project manager Greg Stathes noted that "Although MRequest (FootPrints) has retired, groups can still do what they need to do without interruption."
"ITS looks for newer, more effective alternatives to the managed services offered to campus. As a result, ITS is launching new services and retiring others, while supporting users through the transition," said Rhian Copeland, assistant director for ITS Service Support. For those who wish to learn more about the ITS Service Life Cycle, visit the Infrastructure Technologies/Service Life Cycle page on the ITS website.
Copeland adds that it is not too late for units to adopt TeamDynamix. "Teams may have grown or changed, or units may have started a new line of business since TeamDynamix was introduced. We are happy to help them start using TeamDynamix, and as an added bonus, it is available at no cost to units."
A quiet end to the project
Holly Schell, manager for ITS Service Center and Operations, said, "The project closed with a whisper, which is exactly what we wanted." This meant that the project team and others who supported the transition did their job well in working with customers. "We didn't have any calls from panicked customers to the Service Center on December 17 (or after that). Our customers were doing well, and had what they needed to do their work. This was not only a successful retirement project in terms of planning and execution, it was also successful in the transition to another ITS service. The project team and others in ITS did this really well."
More information