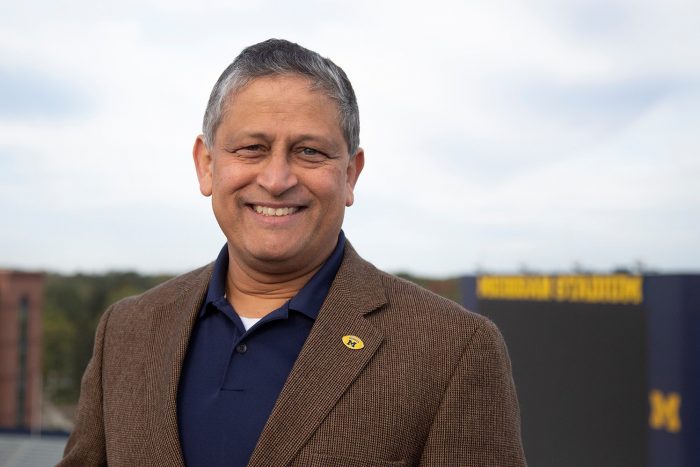 Greetings, everyone,
I am very excited and looking forward to working with our president-elect, Dr. Santa J. Ono. I appreciate Dr. Ono's humility, his student focussed and empathetic leadership, and his focus on mental health and wellness. Together as the Michigan IT community across all campuses, I know we will continue to accomplish many things for this great institution.
The Strategic Technology Advisory Committee (STAC) recently held leadership elections and completed their annual charter review. I extend my heartfelt welcome to two exceptional and experienced leaders representing our community: Cassandra Callaghan, chief information officer at the School of Dentistry, will serve as the chairperson, and Carrie Shumaker, chief information officer at UM-Dearborn, will serve as vice chair. I also extend my gratitude to Regis Vogel, senior director of Development Services and Strategic Solutions at the Office of University Development, for your years of service as vice chair and chair, and to all of the leaders who participate in our IT governance process. Read more about the election outcomes and charter review.
Save the date for the 2022 Michigan IT Symposium on November 16-17. I encourage everyone to consider submitting a proposal for a breakout or poster session. I am excited for this year's theme: Helping Shape the Future of Learning, Research, & Care. I know deeply how our work and support as technologists affect change at U-M. Every day we design, evolve, and adapt technology to create innovative solutions and opportunities for new discoveries. The symposium is our chance to bring this work to the surface to celebrate and learn.
My wife Vandana and I traveled up north last week, where I attended meetings with the university's leadership team and the Board of Regents in St. Ignace. I captured this sunset and so many more beautiful photos while I was there. I am in awe of the beauty of Northern Michigan.
I hope you are enjoying your summer and you're spending much needed time with family and friends in the warm weather. I am grateful for all of your hard work.
With gratitude,
Ravi
Ravi Pendse PhD
Vice President for Information Technology and Chief Information Officer
University of Michigan
rpendse@umich.edu