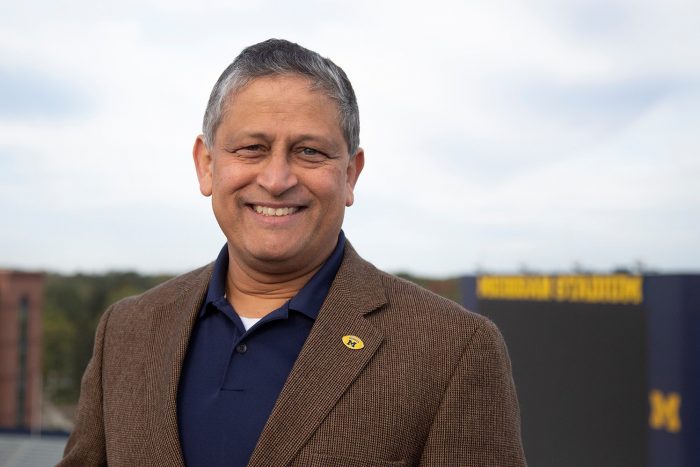 Greetings, everyone.
Congratulations to the Class of 2022, and to any parents of new graduates! The amount of accomplishment, excitement, and celebration that filled the big house at last weekend's commencement ceremony was overwhelming. And, the remarks delivered by commencement speaker Maria Shriver were powerful and thought-provoking. She talked about fighting fears, imposter syndrome, knowing yourself, and the importance of community. I encourage you to watch her full speech, if you haven't already, and share your thoughts.
With next weekend's Comeback Ceremony for the Class of 2020 in mind, I thought back to May of 2020 and the strength, creativity, and resilience of the students who graduated that year. It is humbling to have played a part by providing technology tools used to equip their uncharted journey at Michigan, and we have continued to learn and evolve since that time. How has our definition of what constitutes "appropriate use of technology" changed in the past year? Where are we excelling, and where are our opportunities as a community to work together to provide a cohesive digital experience, in our new, hybrid environment? I would love to hear your thoughts.
This month we are also welcoming nearly 40 interns, including four returning fellows, to the ITS Internship program. This year, the program partnered with LSA Technology Services, Student Life Technology Solutions, Office of University Development, Shared Services Center, and Michigan Medicine: Information Assurance to provide a rich educational experience for our students. I also hope this program is a rewarding experience for all of the IT colleagues who will be working with and learning from our interns this summer.
I encourage you to register to participate in Hacks with Friends. This year's event will be hybrid with participants both virtually and in person at Arbor Lakes on June 2-3. Browse through the 17 excellent pitches that were submitted to find one that interests you, and come join the fun.
On a personal note, I was able to capture this picture of the swan as it came in and landed in the Huron River in Ann Arbor. There are at least two swans nesting in the Gallup park area and are visible on the walking trail. I am looking forward to seeing the complete swan family in the next few weeks. I would love your ideas on captioning this picture.
Please take care of yourself and be sure to reach out to a friend or a colleague as your time allows. A simple hello will make a positive difference. I am grateful for all that you do to support this great institution.
With gratitude,
Ravi
Ravi Pendse PhD
Vice President for Information Technology and Chief Information Officer
University of Michigan
rpendse@umich.edu