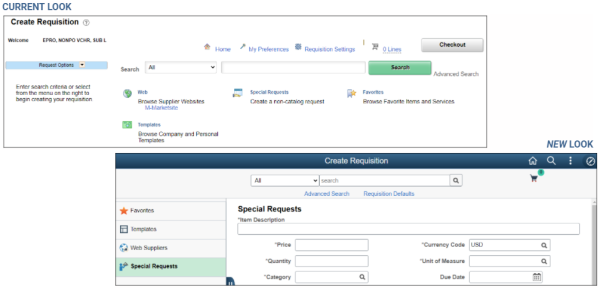 Starting May 16, eProcurement users will experience a new look and feel for transactions in the M-Pathways Financials & Physical Resources system.
This change is part of a larger effort to update several M-Pathways modules to a responsive design and ensures the university maintains vendor support. Review the eProcurement Modernization – Overview of Changes for a complete list of changes.
More information about the upgrade, including post-launch support hours, is available on the eProcurement Modernization Project website.
The M-Pathways Financials system will be unavailable from 11 p.m. Saturday, May 14, to 4 a.m. Sunday, May 15, while the system is upgraded. For assistance or questions, please contact the ITS Service Center.