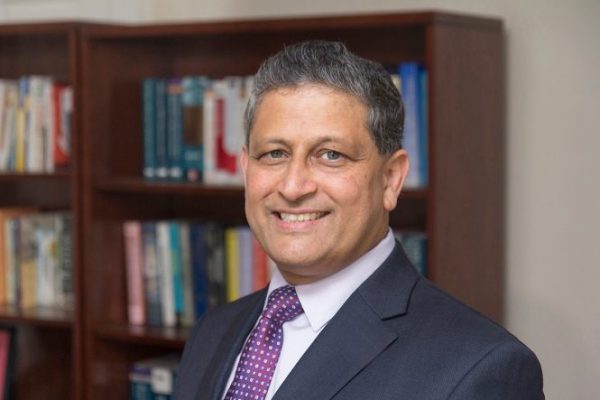 Greetings, everyone.
Congratulations to the class of 2020! While very different than what we imagined just a couple months ago, the touching tributes, creative videos, and celebratory photos on our commencement website and across social media demonstrated the optimism and endurance of our amazing students.
One video that stood out to me was this incredible rendition of The Victors by graduating seniors from the School of Music, Theater, and Dance. I reached out to the student who posted the video to recognize his work. He shared that he used Premiere Pro, part of Adobe Creative Cloud, to create the video. I love this example because it shows how our amazing students can take their education, their networks, and raw tools and create works of art. Our world is better because of each one of them, and my sincere thanks to everyone who has supported our students throughout their U-M experience.
In this month's newsletter we continue to feature stories of how the Michigan IT community has stepped up to support the university during this unprecedented time. And, there is more work to come as we continue to support the spring and summer terms while planning for the fall. While there are still so many unknowns, it is certain that technology services and support play an important role in enabling the university's ability to create new knowledge.
It is also a time to reflect on our IT vision to be a leader in the appropriate use of technology among our peers and in the world, and to consider how the cohesive digital experiences we create are enabling so many people to do their work. How are remote teaching, learning, and working affecting our definition of what constitutes "appropriate use of technology"? How will we continue to adapt now that we know so much can be conducted remotely, and with such a fast transition? I am interested in your thoughts, as well as your ideas for how we can continue to work together to support the university as a Michigan IT community.
Please reach out if I can be of help. I would love to hear from you. Take care, be safe, and go blue!
Best regards,
Ravi
Ravi Pendse PhD
Vice President for Information Technology and Chief Information Officer
University of Michigan
rpendse@umich.edu