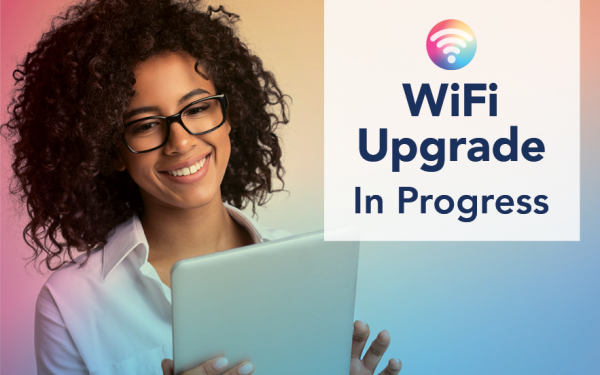 Since receiving the full shipment of hardware last month, the WiFi Upgrade project upgraded about 25% of the approximately 16,000 Access Points (APs) in scope for the project. The majority of the upgrade work has been completed in buildings on North Campus. Many buildings on Central Campus are on the schedule for December and January.

Nearly 50% of the buildings are either completed or have scheduled upgrade dates occurring early in the year. More dates are added regularly as the team works with each building's leadership. Visit the Building Status page to see when the locations you visit and work in are scheduled to be upgraded.

"It is a privilege to provide this level of WiFi technology to campus." said Hideko Mills, director of Business Services in ITS Infrastructure. "This upgrade will ensure our networks will meet the growing demand for fast and secure connections from our community's world class teaching, learning, and research for many years to come."

U-M is the first university in the nation to upgrade to WiFi 6E technology, which was newly approved by the Federal Communications Commission (FCC) in 2020. The new wireless hardware reduces WiFi congestion in areas with a high density of devices by more than doubling the spectrum and channels available for wireless devices to use. After the upgrade, the network will be able to deliver an HD video stream to devices even in densely populated areas on campus, such as auditoriums and large classrooms.

The upgrade project replaces existing AP hardware in more than 225 locations, including academic, administrative and residence hall buildings, and outdoor areas. Additionally, UM-Dearborn is funding upgrades to indoor and outdoor Wi-Fi across its campus. Each building is typically upgraded in one day or less.

Visit the WiFi Upgrade Project site to learn more about the upgrade experience and technology benefits.