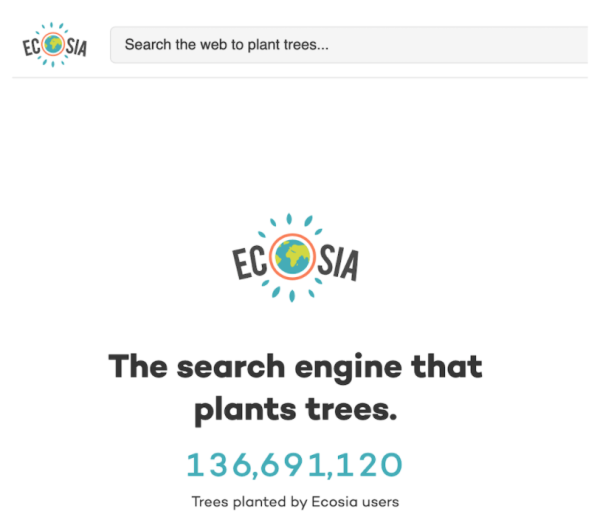 Welcome to another Tech Tip! This month, I'm sharing a search engine that helps the environment each time you use it: Ecosia. They donate 80% of their profits to non-profit organizations that focus on reforestation. They even publish their monthly financial reports and tree planting receipts so users can hold them accountable. It's a service that I've used off and on over the years, and I really enjoy watching the counter that tells me how many trees I've planted with my searches! Mobile apps are available so you can even help plant them on-the-go.
What's your favorite alternative search engine, and what does it do differently than Google? Please share in the comments below!
---
Have a cool app, tool, or tech tip you'd like to share? Contact Chase Masters. Please note that Tech Tips are personal recommendations and might not be officially endorsed or supported by U-M.