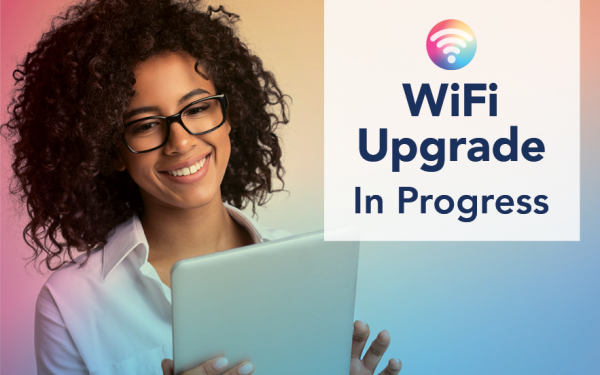 The WiFi Upgrade Project, which will update the WiFi in more than 225 locations on the Ann Arbor and Dearborn campuses, is experiencing significant delays in receiving hardware due to the global chip shortage.

The initial plan was to begin scheduling and upgrading buildings in late July, with the goal of completing residential buildings and as many academic buildings as possible before students return to campus. However, due to the manufacturing delays, the vendor is unable to deliver the 6,000 access points (APs) needed to meet that goal. At this time, ITS anticipates receiving 1,500 APs in mid-August. Future deliveries are still to be determined.

With input from the UMNet Governance Group, the project team adjusted the building phases based on the complexity of installation, difficulty of building or room access, and the benefit gained in upgrading common spaces. This approach maximizes staff and contractor time while there is a limited supply of APs, and will permit the project team to move quicker once the larger quantities of APs are received.

The project team will be in touch with building contacts and unit IT leads to discuss scheduling and specific building requirements. At this time, the team is unable to provide an estimated timeframe on when locations will be upgraded. The team will provide updates when they receive updated delivery information.

The upgrade work will involve a one-to-one swap of APs throughout the building. Unlike the previous WiFi upgrade in 2015-18, the work will not involve adding or replacing wiring or conduit, and can be completed with less disruption to building activities as a result.

If you have questions or concerns about the project or the upgrade in your building, please contact the project team at ITS-WiFi-2021-Leads@umich.edu.