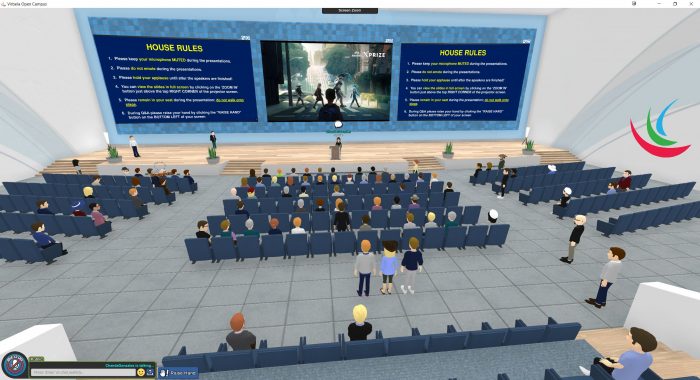 Extended reality holds immense potential as a teaching tool, especially in today's increasingly online instructional environment. On Thursday, October 29 from 1-2:30 p.m., Academic Innovation at Michigan (AIM) will feature an immersive experience using the virtual platform, VirBELA.
AIM Extended Reality (XR): Developing a Chemotherapy Treatment Simulation in Virtual Reality with Professor Michelle Aebersold will share her experience working in virtual spaces to teach and train nursing students and healthcare professionals. She has been a pioneer in this space and has previously used 2nd Life and VR to teach courses. In this talk, Aebersold will discuss her experience working with the XR Initiative team to co-develop a VR simulation to train nurses on how to properly administer a chemotherapy treatment.
NOTE: This event will NOT use Zoom and instead will take place solely in the VirBELA platform. To participate, attendees must download the VirBELA open campus to their computer prior to joining.