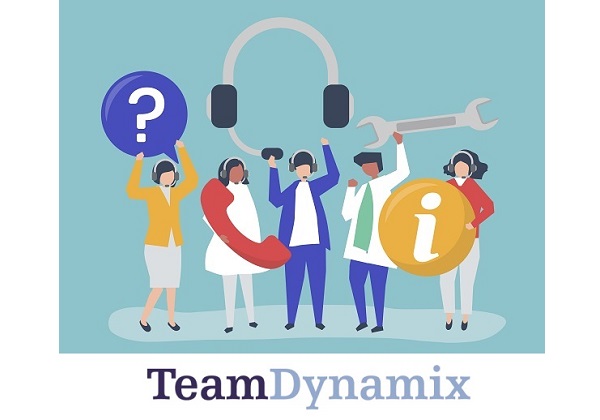 In summer 2019, LSA Technology Services began investigating work management platforms (ticketing systems) as a way to enhance the customer experience.
The LSA Technology Services team placed a high priority on increasing collaboration both internally and externally as they evaluated tools, vendors, and software solutions. The team sought out departmental partners across the college and worked with Information and Technology Services (ITS) to understand their needs, as well as the needs of faculty, staff, researchers, and students across LSA.
LSA Technology Services selected the TeamDynamix service management platform. They were confident that it would be robust enough to promote cohesion across the college and support immediate needs of LSA's respective units.
They then launched a TeamDynamix implementation project called the Client Success Initiative. The word "client" includes both internal employees of the organization and the external customers the team serves. The primary focus of the project was to improve the customer experience by leveraging TeamDynamix to:
Enhance the customer experience by allowing the entire LSA Technology Services organization to view and manage support requests
Provide a central location for customers to access and request help from LSA Technology Services
Increase collaboration and transparency by moving to a single ticketing application with a single email address and customized forms
The project plans to roll out TeamDynamix in two phases to avoid a reduction of service to the college. The first phase was March 1, 2020, to June 16, 2020. In just under four months, the implementation team:
Added service catalog management.
Consolidated and implemented asset management.
Shifted knowledge management to a knowledge-centered service.
Moved incident and service request management from general ticketing
Retired two ticketing systems (Footprints and ServiceNow), one asset management system, and one knowledge management system.
Consolidated multiple email intake channels to a single email address, LSATechnologyServices@umich.edu.
From the June 16 launch date to the end of July, LSA Technology Services has addressed over 3,000 support requests, imported almost 1,800 assets, migrated over 350 public-facing knowledge articles and 1,000 internal knowledge articles, depreciated four previously-used platforms, and onboarded almost 200 Technology Services staff to the TeamDynamix platform.
Going forward, the team plans to continue its partnership with ITS and other campus units using TeamDynamix to better collaborate on support requests within this shared system.
Phase Two of this project will begin late 2020 and will include project, change, and major incident management. If you have any questions contact project lead, Director of Support Services Dush Fernando at dushf@umich.edu.