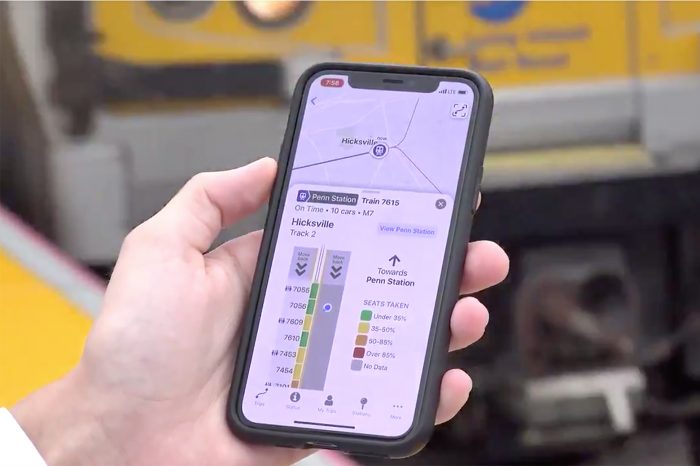 CS undergrad Ryan O'Connor led front-end development on a major update to Long Island Rail Road's TrainTime app, helping the country's biggest commuter line offer socially distanced service.
At a time when taking the train is more stressful than ever, CS undergrad Ryan O'Connor helped roll out a major app update to keep Long Island commuters safe and on time. Long a favorite of island residents for planning trips in and out of New York City, the Long Island Rail Road (LIRR) TrainTime app now boasts a number of data-driven features that enable socially distanced boarding and more accurate arrival information.
Released in June, the new TrainTime aims to keep users as spread out as possible without sacrificing punctuality or convenience, which is no simple feat on the busiest commuter railroad in North America. To accomplish this, users can view real time maps of train locations, current passenger capacity on each car, train arrival delays down to the minute, and enable notifications for boarding times and cancellations. The app is the first of its kind in the country to provide this real time capacity information to passengers.