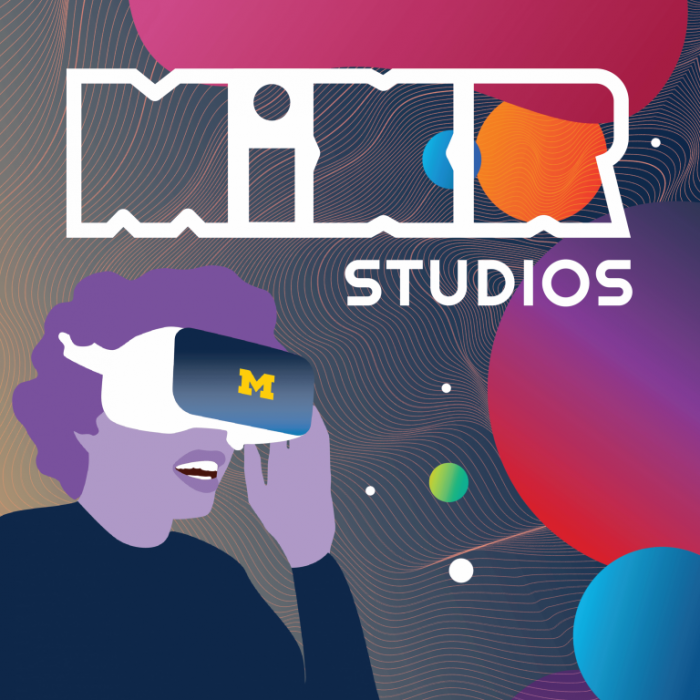 The Center for Academic Innovation (CAI) is excited to launch a new podcast, MiXR Studios, about the world of Extended Reality (XR) within the University of Michigan and beyond.
Hosted by Jeremy Nelson, director of the XR Initiative at U-M, this podcast explores the work of faculty, students, and staff at U-M that are building, teaching, and researching XR experiences.
The inaugural episode of the podcast features Michael Nebeling, the CAI XR Innovator-in-Residence. Nebeling has been doing research in extended reality and in accessibility and human computer interaction.
The second episode features Talal Alothman, an XR developer at U-M. He has been instrumental in the early shaping of the XR Initiative and provided great insight into our initial XR Innovation fund projects and the hiring of our XR team.