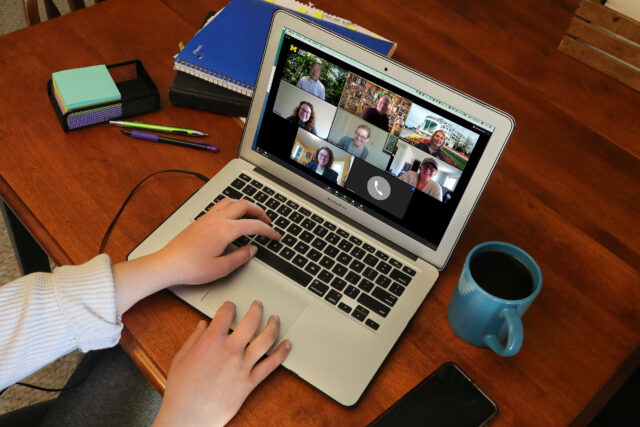 When President Mark Schlissel announced last month that the balance of the winter semester would be conducted in alternate, virtual forms as the COVID-19 pandemic took hold, all university units were quick to respond.
Information and Technology Services had been actively preparing for such a situation for almost a month, in partnership with university leadership and IT leaders across the university. ITS' goal was to ensure that tens of thousands of students, faculty and staff could continue to learn, teach and work from anywhere in the world.
The response was swift but calculated and involved collaboration with multiple departments across campus. The result was a fairly seamless transition to a new normal that allows the university to fulfill its core mission in the most unusual of times.
"Very early on we started exploring ways of supporting our teachers and outstanding scholars to ensure their teaching and research would go on uninterrupted," said Ravi Pendse, vice president for information technology and chief information officer. "We knew it would be different, but we wanted to be sure the community would still be supported."
While the ITS team touched nearly every corner of the university involving dozens of initiatives, remote operations and technical support were at the heart of faculty and staff operations.