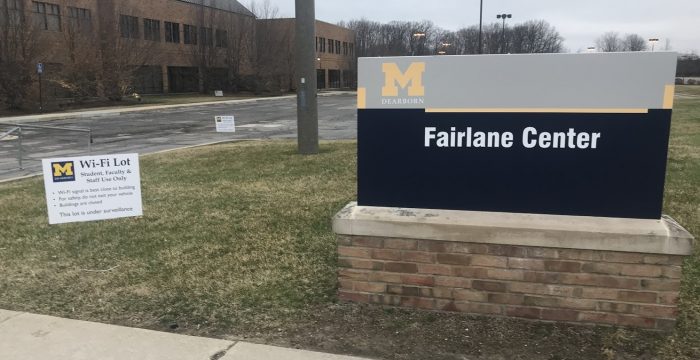 Dearborn Information Technology Services began an all-hands exercise in response to the changing landscape of COVID-19 the week of March 9. We had two main concerns when the possibility of the campus going completely remote was looking like it was going to become a reality.
The first challenge was keeping the Service Desk running so we could accept phone calls and maintain our operations to support the campus community. With assistance from Ann Arbor ITS, we began moving some phone lines to softphones, which allowed us to maintain those operations flawlessly and to continue to provide excellent customer service.
A second major issue was providing students access to specialized software contained in campus computer labs. Once again, we received great assistance from Ann Arbor ITS and implemented MiDesktop to allow an easy gateway into some of our physical computer labs so that students could continue using these resources.
After getting permission from each vendor, we also quickly expanded our available software set under AppsAnywhere, a software virtualization product. Between AppsAnywhere and MiDesktop we were able to meet the majority of student needs.
We also quickly spun up two web pages that outlined resources for students and faculty/staff. These pages brought many documents together into one location for easy access to guides about using the VPN, AppsAnywhere, and various home internet offerings. We have plans ready in case our VPN cannot handle the load, but so far our existing configuration has held steady.
After campus went remote, we identified a number of students, faculty, and staff without internet at home. While we encouraged them to use various broadband offerings, we identified a need to provide a campus solution. While we are seeking a more permanent solution, we temporarily placed additional wireless access points in windows near a parking lot. These additional APs provided enough boost to the signal to allow people to work safely from their cars in the first couple of rows.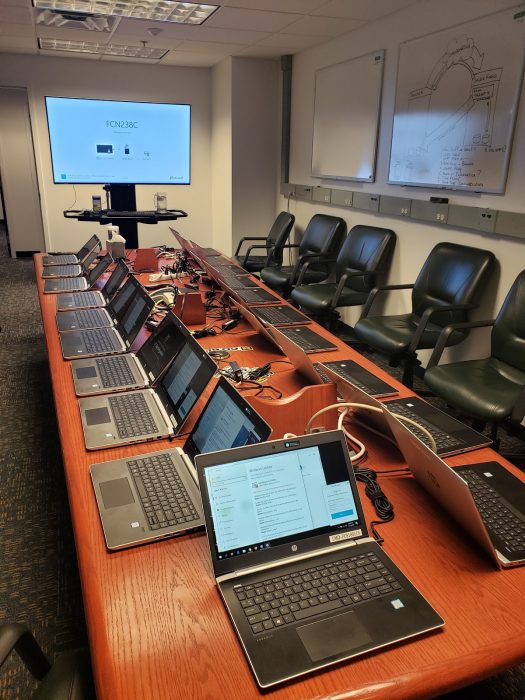 In addition, the College of Business and Social Sciences Department loaned Dearborn ITS about 75 laptops they reserve for classes. ITS began preparing them to distribute to staff who would need a laptop for extended stay-at-home work.
"The overwhelming challenges of the past weeks have showcased UM-Dearborn ITS's characteristic skill, heart, and hustle, as well as agility and creativity. Our team understands what our campus needs and finds a way to deliver, and I've never been prouder of us," said Carrie Shumaker, CIO and director of information technology, strategy, and operations.