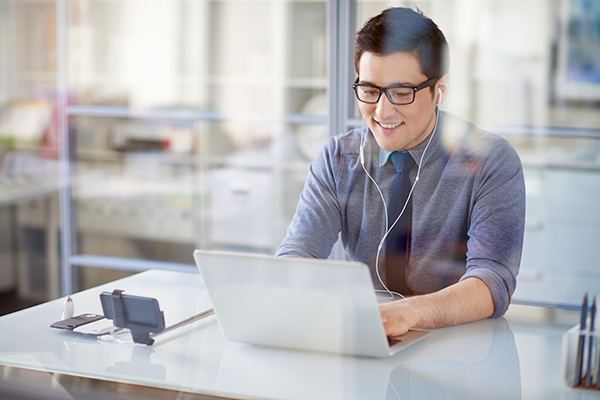 As U-M has shifted to offering classes, programs, and events in alternative and virtual formats, Michigan IT has risen to the challenge by enabling and supporting the most cutting-edge conferencing services available. And campus has responded by showing how quickly it can adopt the tools to do their work remotely. Here is what's new in videoconferencing.
BlueJeans use grows exponentially
The use of BlueJeans exploded, with an average of 2,729,611 meeting minutes each day the week of March 16, 13 times the daily average in a normal week. Team members partnered with the Center for Research on Learning and Teaching (CRLT), the Center for Academic Innovation, and multiple schools and colleges to provide support and new training options to help faculty move their instruction online. The BlueJeans support pages have been accessed by more than 46,000 users since March 9, and new material is posted regularly, including a new page on protecting BlueJeans meetings from trolling.
ITS adds Zoom enterprise license
In response to numerous requests for additional methods for videoconferencing, ITS added Zoom on March 17, just one day after the university began to work remotely. The new service includes options for online meetings, chat rooms, webinars, and mobile collaboration. Many individuals and groups across ITS, LSA, and the School of Information contributed to this effort, and work continues to provide regular training and useful guides, including new tips for how to protect your Zoom meetings against Zoombombing.
Zoom for Health brings HIPAA-aligned videoconferencing
On April 2, ITS and HITS announced that the university signed a Business Associate Agreement with Zoom that allows for HIPAA-aligned videoconferencing. The service, called Zoom for Health at U-M, is available now and includes end-to-end encryption for videoconferencing and chat, recording restrictions (recordings can be saved on a local drive only), and additional host access controls. Additional information about this service can be found on the Zoom for Health webpage and in the Sensitive Data Guide.
Google Hangouts Meet increases participant limit
Google temporarily extended premium Hangouts Meet features, including up to 250 participants per video call, as well as livestreaming and recording video calls.
The number of Hangouts Meet sessions at U-M for the week of March 16–20 increased over seven times compared to February 10–14. There were 71,705 participants in 16,473 unique video sessions for the week in March as compared to 8,348 participants in 2,312 sessions in February. Since March 16, there have been 114,298 meetings held with Hangouts Meet and Hangouts Classic at an average of 77 minutes per meeting for a total of 8,800,946 total minutes. That equals 146,682 hours or 6,111 days or almost 17 years of total meeting time!
---
(Updated April 6 with additional data on Meet and Hangouts usage.)