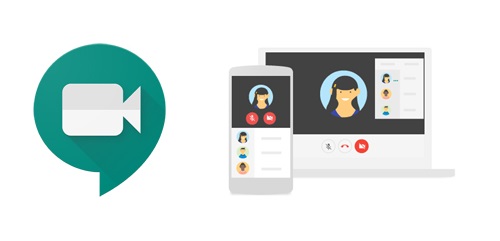 At the beginning of March, Google announced they would extend temporary access to some premium Hangouts Meet features until July 1, 2020. These features are now available within the U-M domain:
Important: U-M Google is not HIPAA-compliant. Review the Sensitive Data Guide for types of data permitted for use with Hangouts Meet. If HIPAA-compliance is needed, check out the BlueJeans conferencing service.
Use a phone for audio in Meet
In addition, you can now use different sources for your audio and video feeds in a Hangouts Meet video call. Specifically, you can use a phone for audio while still using your computer's camera and web browser for video.
This can be done by dialing into the call directly, or by having Meet call your phone. You can use your phone for audio immediately upon joining, or anytime after joining if you'd like to switch.
For details about both these changes visit the Google Service Updates page.
Interested in our latest updates about Google at U-M? Check out the Google Service Updates page or join the U-M Collaboration Forum.

To receive notifications of service disruptions, join the Collaboration Services Notifications MCommunity group.