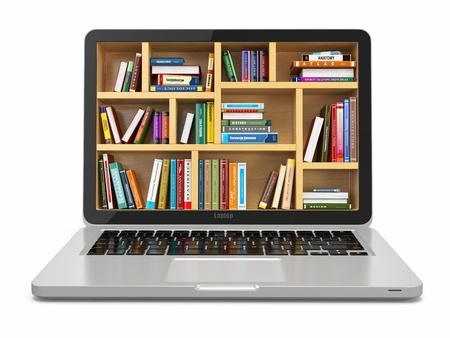 In-copyright books in the U-M library collection are now fully searchable and readable online via the HathiTrust Emergency Temporary Access Service. This service, which was turned on early this week for all authenticated U-M affiliates, makes fully 60% of the library's physical book collection searchable and readable online on a temporary basis during the COVID-19 crisis. The HathiTrust website offers information about how to use the service, and also details about the terms, including an FAQ.
This Emergency Temporary Access Service is available to all HathiTrust members and U-M is the first university to activate it. U-M has the largest overlap between its collection and HathiTrust's content because of the decision almost 20 years ago to partner with Google to digitize as much of the university's collection as possible.
Users need to be logged in to HathiTrust to access in-copyright works. The main features are:
Continued access to the physical scholarly record — our print collection — via digital copies in HathiTrust.
Reading access to books online, within a web browser (no full downloads).
The ability to "check out" a copy for a limited period of time with an auto-renew feature for books still in use. Access to items is 1-1. (For example, if we have two copies in our collection, two U-M authenticated users will be allowed concurrent access to the digital item in HathiTrust.)
The service is available now with more information on the library's Keep Reading and Researching page, which includes details on how to access all of the library's online services, as well as in Library Search.