COVID-19 turned all of our personal and professional lives upside down. For Michigan Medicine, the HITS team has proved they are up to the challenge, coming together to solve problems, support customers, launch ingenious solutions, and take care of one another.
Innovative service
In the first two weeks of remote work, the Service Desk fielded over 4,000 telework questions and requests. More than 100 HITS employees volunteered to help our customers, closing over 1,300 tickets in a matter of days.
HITS also created a Tech Guide to Working Remotely and launched a virtual assistant in the HITS Service Portal to provide answers to common telework questions. The virtual assistant has engaged with over 500 customers since its launch on March 20, resolving 1 in 3 issues completely without staff involvement.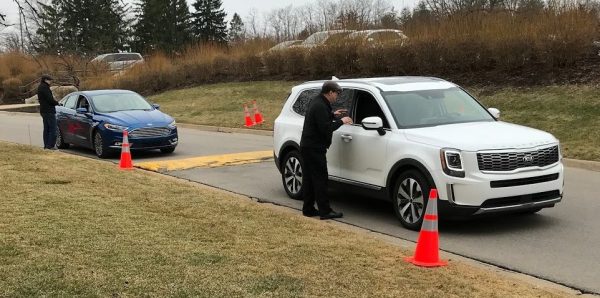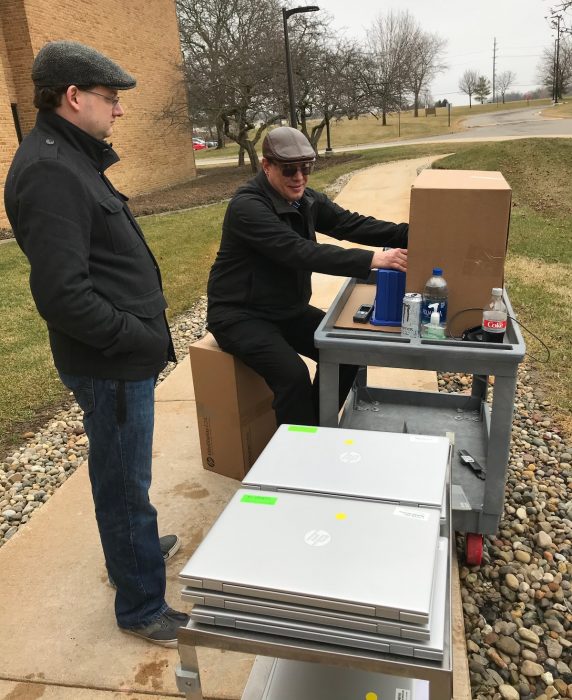 New and upgraded products
Thousands of remote employees required HITS to scale up product offerings, fast. From adding capacity to telephone systems and VPN, to procuring more virtual care licenses and conferencing platforms, teams worked tirelessly to meet the record-setting demands. VPN now averages 8,000 users per day, up from a few hundred daily users. And, to support telecommuting employees, HITS increased telephone infrastructure capacity with an additional 10,000 connections.
In the clinical space, the HITS MiChart team implemented 248 updates to MiChart to support the setup of the Regional Infectious Containment Unit (RICU), countless inpatient unit modifications, and planning for extended surge capacity in other locations. New clinical processes also required data to inform decision making. HITS moved quickly to partner with ITS and the Admissions and Bed Coordination Center to deliver critical insights into hospital bed occupancy, lab test results, supply chain inventory, and PPE burn rate.
For researchers and others who need on-premise equipment to do their work, HITS brought a remote desktop solution online in less than a week, allowing users to access their on-premise devices from home computers.
And through it all, Michigan Medicine continues to bring on new employees. A virtual online orientation module was produced and deployed through MLearning, which 53 new Michigan Medicine employees received on Monday, March 23.
Happy customers
Making this new reality possible has been a reward in itself, but the positive customer feedback makes the long hours and tough decisions worth it.
The Academic IT team has led the way for the medical school's transition to online learning, drawing kudos from the education deans, faculty, and students for their creativity, flexibility, and responsiveness. "The rapid move online for all classes at the medical school involved a tremendous partnership between our education program and HITS," said Brad Densen, director of medical student education.
Academic IT has coordinated with staff from across HITS, assisting with tasks as diverse as recording lectures, supporting online learning and exams, procuring equipment for students, and setting up video conferencing capabilities. "I cannot tell you how much stress this relieves, and can't thank you enough for all the help," said a medical student who received a loaner laptop. HITS has deployed over 20 laptops so students can continue their learning online.
In University Hospital, the RICU recently opened to receive COVID-19 patients. "The entire HITS team was outstanding in supporting the RICU, it could not have opened on-time without the great work of your entire team," said Carolyn Cole-Brown, associate hospital director of Michigan Medicine.
These are just a few examples of the work happening in HITS right now. Thanks and recognition go to many more teams across U-M that are collaborating daily to make Michigan Medicine work possible. Andrew Rosenberg, CIO of Michigan Medicine, summed it up well. "While our teams are under significant pressure, the HITS response to the pandemic is remarkable. Teams are coming together to solve problems, support our customers, and launch ingenious solutions. Together we are accomplishing more than we imagined possible."