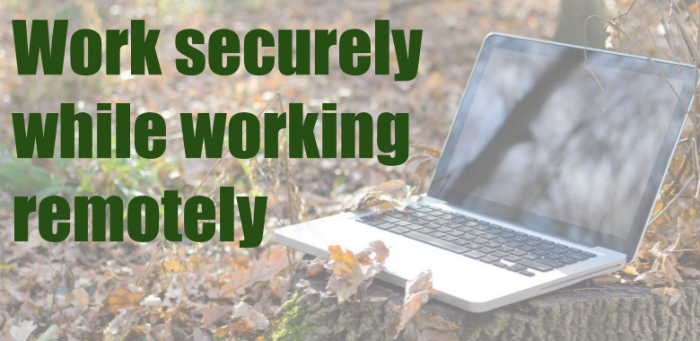 Across the world, working from home has become a necessity. When you are working from home, follow IT security best practices to protect yourself and U-M:
Secure your computer, smartphone, and other devices.
Secure your connections to protect data you send and receive.
Beware of phishing, scams, fraud, and other tricks and traps.
Protect sensitive U-M data by using approved services for storing and sharing it.
Protect your privacy.
See IT Security When Working Remotely on Safe Computing for guidance on these topics and links to resources to help you work securely when working remotely. Privacy and Videoconferencing explains what U-M does, and what you are responsible for doing, to protect privacy while videoconferencing.