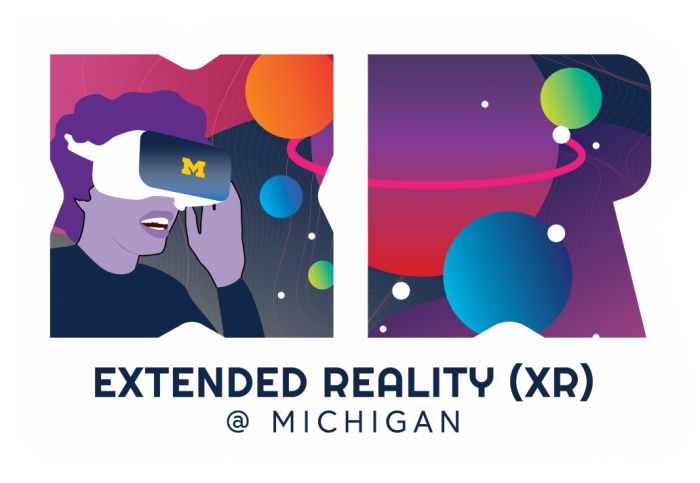 U-M has awarded funding to six extended reality projects under the its new XR Initiative, announced in the fall. The three-year funded initiative calls for the Center for Academic Innovation to seed new projects and experiments that integrate XR into residential and online curricula, and to create innovative public/private partnerships to develop new XR related educational technology.
"The university is always asking 'What's next?' and it's thrilling to see the creative and multidisciplinary projects in health care, engineering and architecture as part of the XR Initiative," said James Hilton, U-M vice provost for academic innovation.
XR encompasses augmented reality, virtual reality, mixed reality and other variations of computer-generated real and virtual combined environments and human-machine interactions. Financial awards for the first-round projects ranged from $12,000 to $25,000, and each award will be supported through a number of in-kind investments from the XR Initiative and the Center for Academic Innovation.