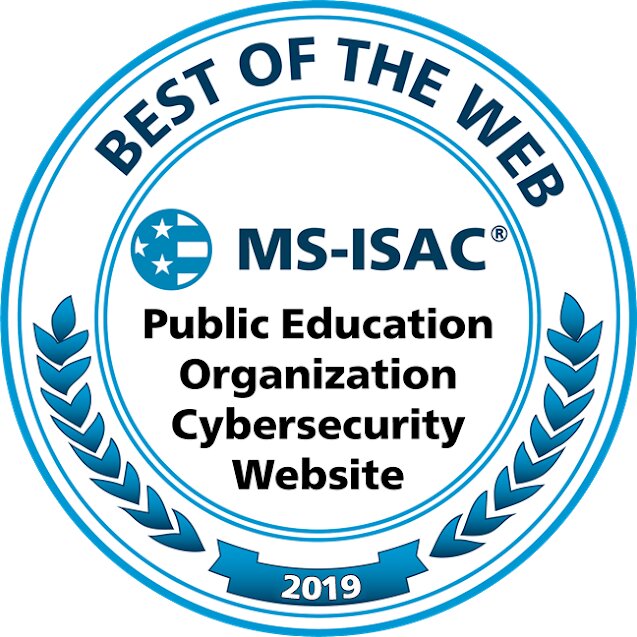 Safe Computing took the top spot as winner of the Multi-State Information Sharing and Analysis Center (MS-ISAC) Best of the Web Contest for 2019 in the "Education" category.
According to MS-ISAC, "The goal of this contest is to recognize commendable sites and highlight them as best practices for others to consider when developing or redesigning their own sites."
Thanks to Matt Ranville and Matt Martin of ITS Information Assurance (IA) for their ongoing support and daily updates to the site, to the ITS Digital User Experience team for their site architecture and design support, and to all the subject matter experts in IA for their many contributions.
Check out the new MS-ISAC winner icon now at the bottom of every Safe Computing page!