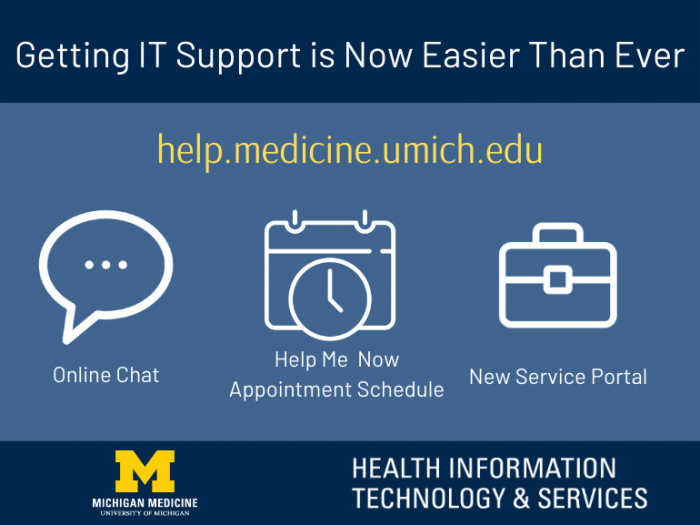 Based on customer feedback, Health Information Technology & Services (HITS) recently introduced a number of service enhancements designed to make getting help faster and more convenient — including live chat support, improvements to its service portal, and a new way to schedule appointments at its three Help Me Now drop-in help locations.
Live chat support: Customers can now chat with a service desk associate about their technical issues by visiting the HITS Customer Service Portal. Live chat support is available Monday through Friday from 8 a.m.– 4 p.m.
HITS Customer Service Portal: HITS used feedback from customers to upgrade its Customer Service Portal. The changes make service catalog items easier to find, navigation more intuitive, and searching more effective.
'Help Me Now': For those who prefer face-to-face help, HITS has introduced the ability for customers to check-in online or schedule appointments at any of its three Help Me Now locations.
For more information on these new features or to see upcoming improvements, check out HITS News.