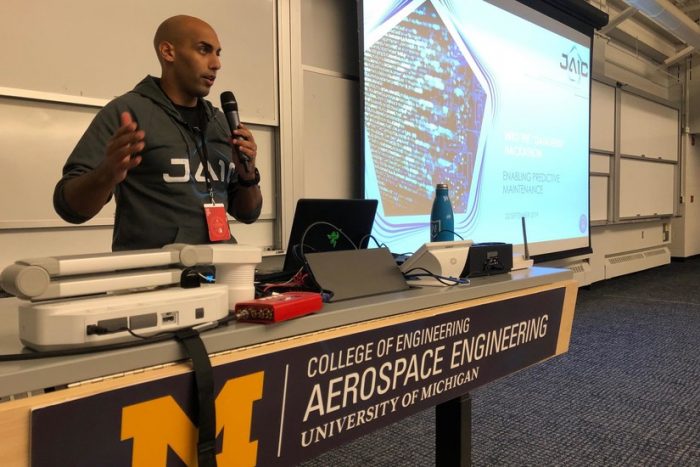 The Joint Artificial Intelligence Center (JAIC) partnered with the National Security Innovation Network (NISN) Sept. 20-23 to host a hackathon at the U-M School of Aeronautical Engineering aimed at using AI tools to evaluate maintenance data for military aircraft.
The event brought together more than 50 hackers from academic institutions and commercial industry across the greater Detroit metro area to work alongside 30 Department of Defense (DoD) representatives to share ideas and explore AI solutions for predictive maintenance.
Hackers were asked to present AI solutions for recognizing, classifying, and quantifying maintainer actions in the most intuitive and user-friendly manner for end users in the field. A panel of judges evaluated the solutions and awarded up to $15,000 to each of three winning teams to advance their concepts in collaboration with the National Security Innovation Network.