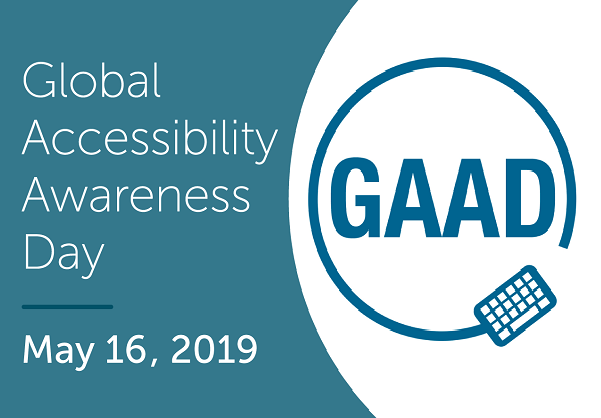 Members of the U-M Accessibility team recently took part in events for Global Accessibility Awareness Day (GAAD), May 16. The purpose of GAAD is to get everyone talking, thinking, and learning about digital (web, software, mobile, etc.) access/inclusion and how it affects not only people with disabilities, but also tech usability for everyone.
In recognition of the fact that digital accessibility benefits many people every day, the following are two resources anyone can use to build their awareness:
Check out the ITS Guiding Principles for Accessibility: In support of an upcoming university policy, ITS recently published a set of guiding principles for the accessibility of services we offer to campus. Read them on the ITS Web Strategy page. (Kudos to Rick Getchell and the ITS DEI Service subcommittee for their contributions to the guiding principles.)
Did you know that U-M has a digital accessibility team? The Accessibility core team consists of representatives from the ITS Enterprise Application Services (EAS) and Assistive Technology groups and the Office of Institutional Equity (OIE). The team offers consultation and technical assistance with digital accessibility questions. Contact accessibility@umich.edu to get in touch.