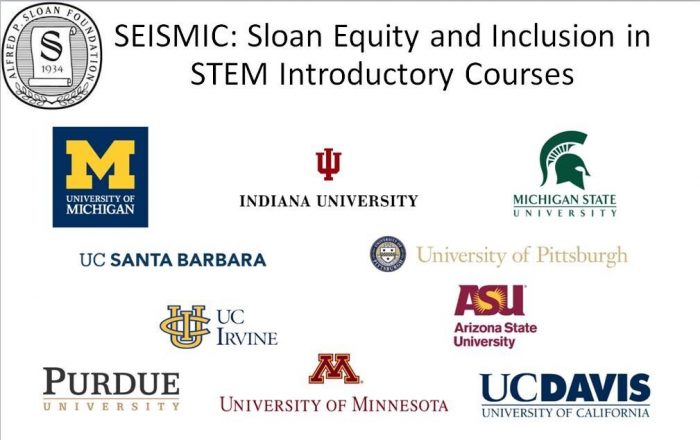 Research shows that difficulties in introductory classes in STEM disciplines might cause students to abandon the disciplines future goals of STEM-related jobs. The University of Michigan is leading nine other universities in a multiyear effort to address equity and inclusion in introductory level STEM courses. The effort includes the collective support of more than 100 faculty, staff, students, and administrators from the founding institutions.
SEISMIC Founding Institutions
University of Michigan
Indiana University
Purdue University
University of Minnesota
Arizona State University
University of Pittsburgh
University of California Santa Barbara
University of California Irvine
University of California Davis
The universities will engage in coordinated research, analysis, and yearly summer meetings. The first meeting will take place mid-June in Ann Arbor and will include keynotes from Emily Miller, AAU's associate vice president, John Gates, Purdue's vice provost for diversity and inclusion, and Ramón Barthelemy, and physics education researcher who will review SEISMIC studies.
Nita Kedharnath, SEISMIC project manager and U-M alumna, says changes in STEM will come from this coordination as universities share information.
"A key goal of this project is to set a new national standard for assessing the quality of foundational STEM courses—a course cannot be excellent unless it is equitable and inclusive," Kedharnath said.