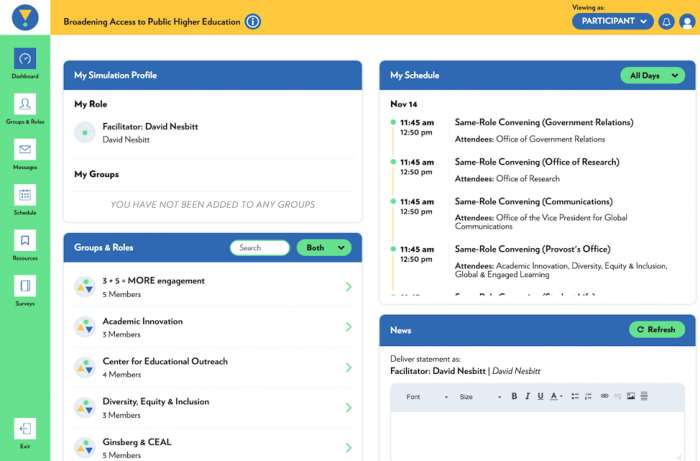 Every year, the U-M Sanger Leadership Center runs two high-pressure business simulations called Leadership Crisis Challenges. Student teams play the roles of senior business executives who find themselves in the middle of a business and media crisis that unfolds throughout one night via emails, phone calls, and social media updates.
A well-designed simulation like the LCC is very valuable to participants, but can be complex and difficult to coordinate. So in 2018, the Sanger team started conversations with the Office of Academic Innovation about using ViewPoint, a platform for creating and managing customized role-playing simulations.
The Academic Innovation and Sanger teams collaborated closely on enhancements, and in January, 2019 the LCC for graduate students used ViewPoint with great success. Further improvements will be tested for the Undergraduate Leadership Crisis Challenge on March 28 and 29. Learn more about the LCC and ViewPoint.