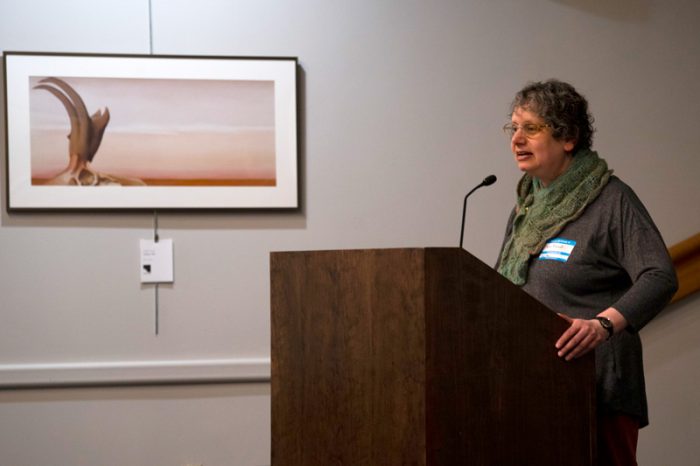 World Information Architecture Day (WIAD) took place in Ann Arbor on Saturday, February 23, bringing together industry professionals, students, and the general public for a series of talks and interactive sessions about the design of information systems.
Jane Berliss-Vincent, ITS assistive technology manager, gave a talk called Trysting, Wasabi, and the History of Universal Design. "Universal design is about making products and services that can be used by as many people as possible," said Jane.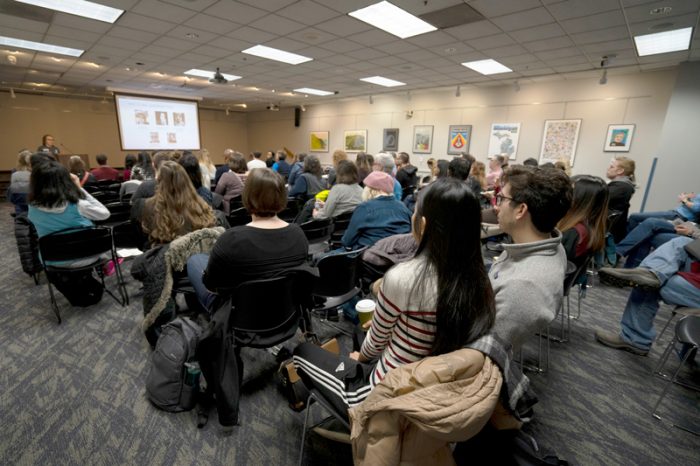 While universal design covers a wide range of user differences, such as languages, experience, and age, Jane focused on the interplay between mainstream design that meets the needs of people with disabilities and accessible design that becomes adopted by the mainstream.
The theme of the 2019 event was "Design for Difference" and the responsibility to consider the consequences and impact design decisions have on humanity and society as a whole.
During her presentation, Jane provided examples from both directions, including curbcuts (designed for wheelchairs but used far more often by bicyclists, delivery people, etc.), wasabi (used to provide a olfactory fire alert for deaf/blind individuals), and text messaging (an easy way for deaf and hard-of-hearing people to communicate with each other and with everyone else).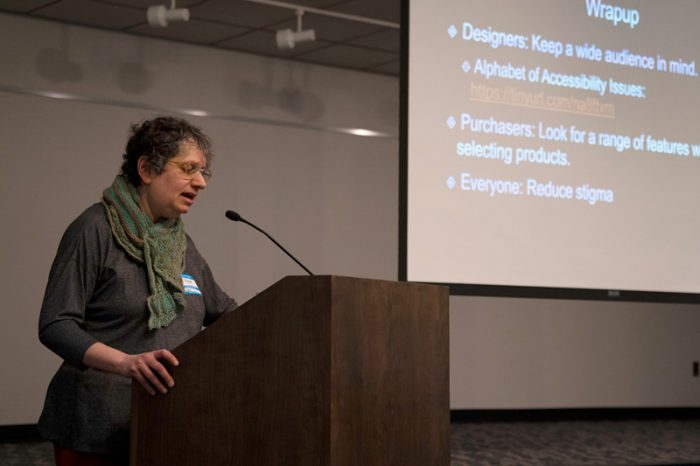 Jane's key takeaways:
Designers: Keep a wide audience in mind, and refer to the alphabet of accessibility issues.
Purchasers: Look for a range of features when selecting products.
Everyone: Reduce stigma.
---
Brandon Werner, ITS screen reader specialist, was also present at WIAD 2019. He demonstrated for attendees how he interacts with assistive technology at Deque Systems' Accessibility Empathy Lab. This space allowed for an immersive accessibility learning experience that showcased how people with disabilities use technology.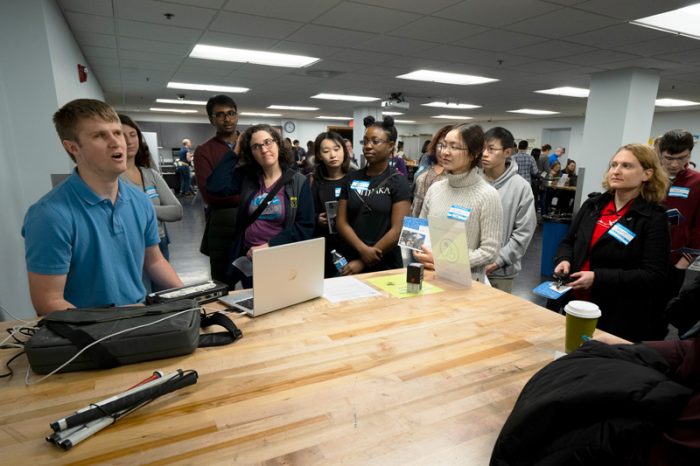 ---
To see more highlights from WIAD 2019 Ann Arbor, along with key insights from other speakers, check out a compilation of live tweets.

---
WIAD is an annual event organized by the Information Architecture Institute. UX and IA professionals in more than 60 locations around the world come together to celebrate the study and practice of information architecture.