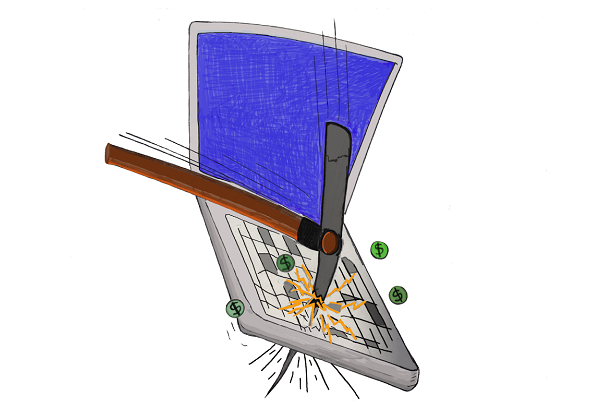 You may not use U-M resources—computers, networks, electricity—for cryptocurrency mining. Such use violates university policy and puts U-M services and data, and your personal accounts and devices, at risk.
The Responsible Use of Information Resources (SPG 601.07) policy states that U-M resources may not be used "for personal commercial purposes or for personal financial or other gain." The Statement of Student Rights and Responsibilities states that students must abide by university computer policies. This means that all persons are barred from using U-M resources of any kind for cryptocurrency mining outside of approved research and course work.
Mining is a highly resource-intensive activity that often slows both computer and network performance, and increases electrical costs. Cryptocurrency mining is also a growing contributor to compromised computers and accounts, which can lead to lost personal information:
Attackers sometimes use mining software that you install as a vehicle to compromise systems and steal data or account information.

Clicking links in phishing emails or opening infected email attachments or shared documents can install mining software on a victim's computer.

Some websites hijack visitors' computer resources for mining, forcing a site viewer to have mining software running in the background.

High resource usage on a computer or network often results from mining software. This is frequently the only sign a user will see that their system is infected.
For all of these reasons, cryptocurrency mining with U-M resources is prohibited, and caution is urged even if you engage in cryptocurrency mining with entirely personal resources. See Cryptocurrency Mining Risks and U-M Restrictions on Safe Computing for more information.