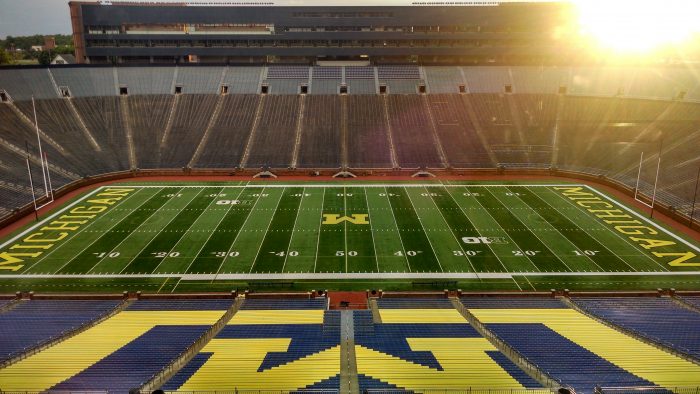 AT&T, working with U-M Facilities and Operations, ITS, and numerous contractors, have installed "stealth" antennas at Michigan Stadium that not only restore the beauty of the skyline, but improve network capacity.
Read the full story in the University Record.
The new antennas are hidden behind the parapet wall and the original glass panels were re-fabricated to allow the radio frequency signals to penetrate into the bowl.
In addition, a 5G trial with Verizon is underway to gather data and assess possible uses of super-fast speeds. Many believe 5G will be a technology that continues to transform teaching, learning, and research.