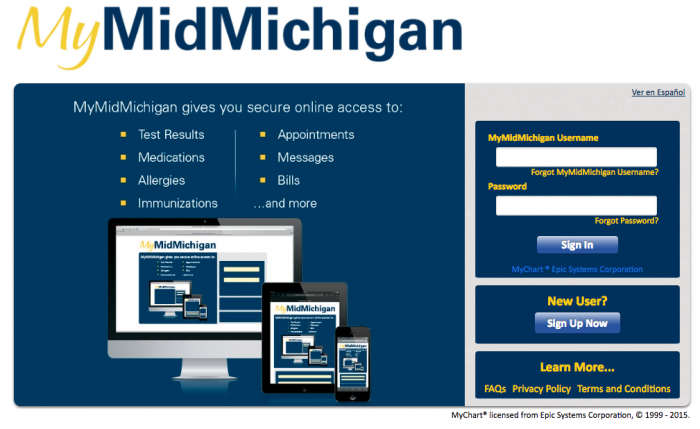 When MidMichigan Health turned on its new electronic health record in April, 23 Michigan Medicine faculty and trainers were standing beside them. Preston Kelly, HITS training and support manager, said 10 of his training staff were on-site for eight days as they supported providers and mid-level clinicians.
"Most of our trainers have been through several Epic go-lives so they were able to recognize a lot of similar issues and quickly offer solutions," Kelly said. "It was also great to see providers from both organizations making connections and building relationships. There is so much potential within Epic – learning from one another is a wonderful way for providers to better understand those possibilities."
The Michigan Medicine affiliate launched Epic, the software behind MiChart, to connect its Medical Centers in Alma, Clare, Gladwin, Midland, and Mt. Pleasant. Well-versed in MiChart go-lives, U-M clinicians and staff traveled from Ann Arbor to Midland to help their counterparts through the transition.
Jeff Terrell, MD, professor of otolaryngology, was one of the faculty members who helped during the go-live. He said his involvement at MidMichigan's Surgery Center was mutually beneficial.
"I am confident we helped expedite the identification of issues and kept OR cases flowing. Most importantly, we helped the MidMichigan Epic team give the surgical providers and staff a positive first experience, which no doubt translates to a happier house staff, a more efficient clinical team, and better patient care," Terrell said. "For my part, I truly enjoy helping providers become proficient in Epic."
MidMichigan Health's clinicians and staff shared their appreciation and gratitude for the time and efforts of the U-M team.
"I was very impressed to have a cadre of highly skilled and compassionate folks from Michigan Medicine help us during the go-live," said Pankaj Jandwani, MD, chief medical information officer at MidMichigan Health. "They were very professional and composed and helped us set a calm and supportive environment. Our providers even started to request their help by name!"