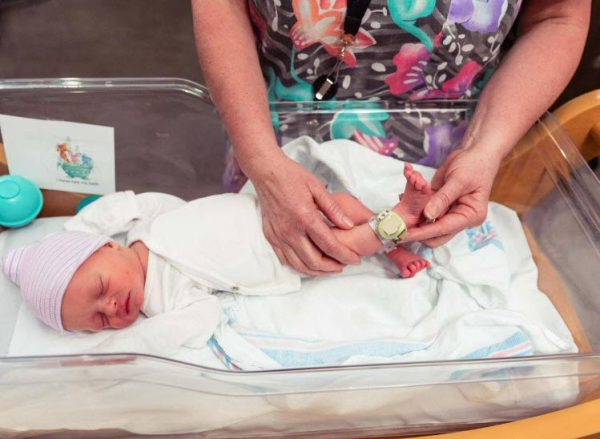 Hugs Infant Protection is a Securitas product for infant security. Michigan Medicine uses this system of sensors, arm bands/tags, applications, and integrations to monitor the location of vulnerable patients. Alarms will sound if a patient is out of their assigned area. Michigan Medicine has the largest Hugs installation in the country. It has been implemented in Von Voightlander Children and Women's Hospital, the Trauma Burn Center, and the Psychiatric Emergency Service.
Details about the project
The current system will be replaced in August 2024. Implementation is scheduled to begin early 2024 and will extend to 2025. Contingency plans are in place in case of delay. Currently the master contract is being developed.
The project is being led by Health Information Technology & Services (HITS), in partnership with several Michigan Medicine (MM) units as well as the vendor.
MM Facilities Planning and Development will manage the wiring, cabling, door hardware and security setup replacements.
MM Security will monitor security and the alarms if they are sounded.
U-M Architecture, Engineering, and Construction (AEC) will oversee the design and construction of all power and communication conduits and power cabling, as well as door control, elevator control, as well as the Hugs vendor charging station and system power supply cabinet installation.
MM Clinical Operations is responsible for all clinical and operational decisions for the Von Voigtlander Children and Women's Hospital and University Hospital.
MM HITS Networking team is responsible for all low-voltage communication cabling installation within conduit raceways provided by AEC.
Hugs vendor and support vendor.
Teams within MM whose apps may integrate or be impacted.
Learn more about the Hugs system
The Hugs system falls within multiple federal and state regulations which require protection of infants and other vulnerable patients:
Learn more
Reach out with questions to Maithili Vadula, MS, MSIS, PMP, via email: vadulam@med.umich.edu