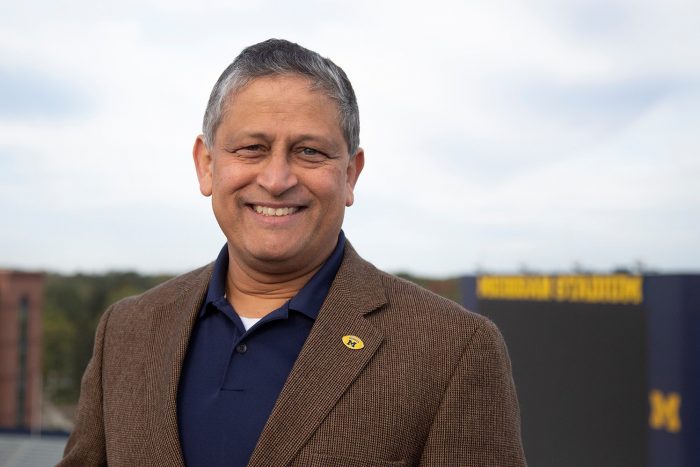 Greetings, everyone.
I invite you to join me and the university community in imagining the future of our university as part of the Vision 2034 activities. As members of the Michigan IT community, we see first hand how technology is a foundational element for the success of the university mission. Technology and our work together augments teaching and learning, research, and patient care on a daily basis.
In my last message, I challenged everyone to look forward to the technology disruptors on the horizon. How will these disruptors influence our future? Most importantly, how can U-M leverage this technology to enable and enhance the U-M mission on campus, across the state, and throughout the world? Please share your thoughts for the future with me. I love to hear your perspectives and ideas.
Your voice is essential in building a collective vision for our future. The next opportunity to learn more and participate is an all campus virtual town hall on Wednesday, April 12, 11 a.m.-noon. More opportunities will follow, including unit-level information sessions, focus groups, and a campus-wide survey.
A sincere thank you to Kerry Flynn, the incoming Michigan IT chair and CIO at the Ross School of Business, and to all of the members of the Steering Committee for refreshing the community's mission statement with a renewed focus on collaboration that will serve our community for years to come:
Michigan IT helps increase the impact of technology at U-M through collaboration, promotion, and supporting technology professionals and advocates throughout the university.
I look forward to the updated programs and opportunities for the community as a result of the new focus. For those looking to learn more, please see About Michigan IT.
Thank you to everyone for your hard work and all you do to support this amazing institution. Please take time to enjoy the spring fresh air, and continue to check in on your colleagues and friends. A simple hello can make all the difference.
With gratitude,
Ravi
Ravi Pendse PhD
Vice President for Information Technology and Chief Information Officer
University of Michigan
rpendse@umich.edu