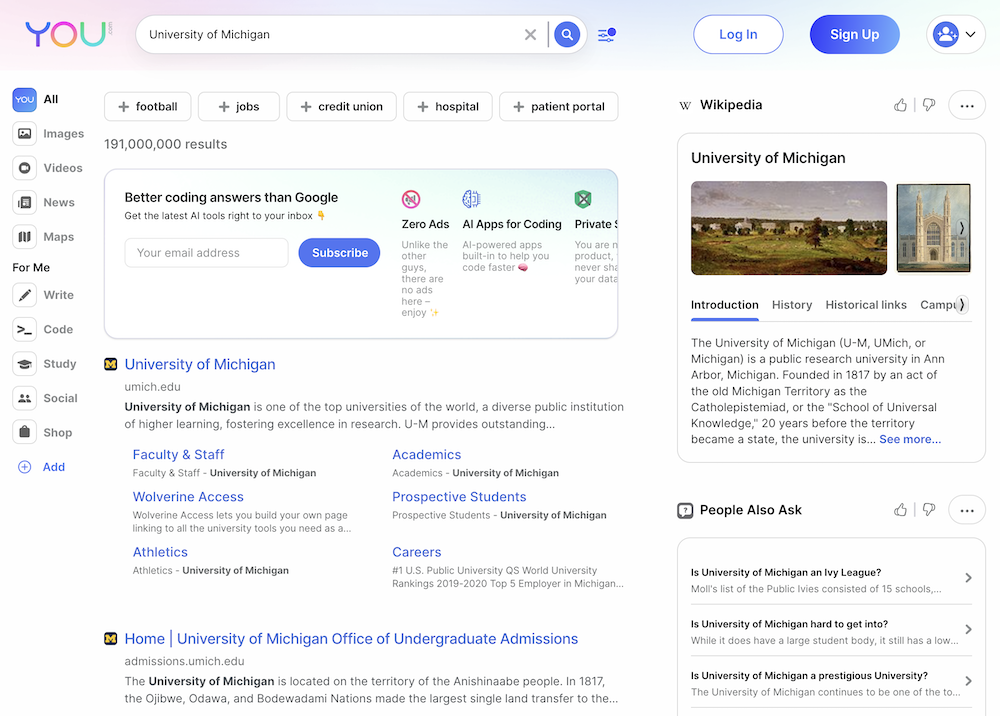 Happy 2023! This month's tip is a search engine I recently discovered that includes quite a bit of customization for your own needs and preferences: You.com. The service has over 150 "apps" that you can thumbs-up, thumbs-down, and even pin to ensure you're getting the results you need. They have numerous, custom-made search tools available and you can even create your own. Mobile apps are available, and you can use the service with or without an account (although, the real customizations require an account.)
My favorite feature is YouChat, which is an AI-powered chatbot designed to provide users with an automated, conversational experience when searching for information. Many times, I'll start with YouChat then switch to the regular results, if needed.
Are you using You.com or other search engines that readers may not be as familiar with? Please share in the comments below!
Have a cool app, tool, or tech tip you'd like to share? Contact Chase Masters. Please note that Tech Tips are personal recommendations and might not be officially endorsed or supported by U-M.