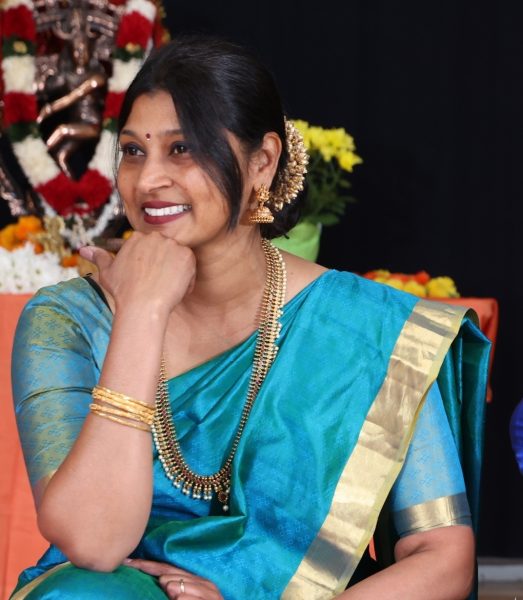 Tell us about your role.
I work on a number of different aspects of IT informatics at the School of Dentistry. My work includes electronic health record (EHR) implementation, clinical process development, related training, and business systems analysis. My focuses on a number of different areas—academic, clinical, process management, technology implementation. I also learn about project business requirements and then perform an analysis, and develop and maintain positive relationships with our vendors.
I have a passion for the medical industry, but I didn't want to be a doctor when I was a child. I unfortunately spent a lot of time in hospitals with my parents, but I learned a great respect for hospitals and the healthcare system. I have a heart for healthcare, and it's important to me that I make a difference with my work.
How did you get into this type of work?
I earned a Masters degree in computer applications, which is what got me into computers and technology. I worked at Blue Cross/Blue Shield before joining Michigan Medicine IT (MCIT/HITS) from 2006-2017. I worked specifically on MiChart Stage 4. Since I've been with the School of Dentistry, I've learned a lot about Dentistry, academic teaching and learning.
What do you enjoy most about your job?
My favorite thing is helping customers achieve their goals through IT. I'm happy when my customer is satisfied with the result of my efforts, that they are able to do their job more easily or more efficiently. I also enjoy working on customer process delivery so the School of Dentistry can deliver on customers' needs as efficiently as possible.
What advice do you have for people new to your field?
Start with having a passion or interest in healthcare. After you've got the job, give it some time. It takes time to learn the vast network of people and resources, not only at the School of Dentistry, but also at the university. Work to understand your customers' needs and point of view, and you'll become more comfortable in your new role. Keep a positive lens on the situation. There's no reason for negativity. I try to be happy and cheerful, and to give people the benefit of the doubt.
I'm in the technology and learning field, and work with research and academics. The School of Dentistry is a great place to be for that intersection. I'm proud to be part of the number one dental school in the country, and I'm grateful that I've learned so much since I started here six years ago. I've learned about academics, training, process management, technological implementation, and so much more. The School of Dentistry is a top-notch school, with amazing and talented faculty, and the quality of education is incredible. I feel proud to be a part of that.
How do you engage with dental students?
I do quite a lot with the dental students, and it's so much fun. We, as a team, provide technical training during school orientation. We offer a lot of activities for engaging with our students, staff, and faculty as part of our IT DEI (shout out to the MAC Committee!). Our students, faculty, and staff are very diverse. Through a culture of support and encouragement to speak my mind and share my expertise, I've improved and grown personally. I'm grateful for my colleagues at the School of Dentistry—they gave me a chance to speak my mind, valued my input, and supported my growth.
The IT DEI team hosts events that honor Veterans in November, and we have a Taste Fest where people bring in international foods. But my favorite is the Women's Tea—we honor all women in the world and wear nice tea hats. It's fun to mix things up during the day and wear fancy hats.
Our team is very diverse and the School of Dentistry is a well-respected organization. We're fortunate to have incredible leaders, including deans, other senior leadership, and incredible staff with whom I really enjoy working. I celebrate Diwali, which is my favorite festival, with all my colleagues here. 
What do you do for fun?
I am a classically trained, certified, professional Kuchipudi dancer. I've done many events at the national, and international level, and I've won several competitions. A long time ago I was a TV anchor and I hosted a regional talk show. That was a fun job! I currently teach dance, and host cultural events at Michigan. I also have my own dance school where I teach Indian Classical dance; dance is a passion and a hobby. I also enjoy playing badminton, and I'm pleased to be an MHealthy Champion. I enjoy hosting MHealthy events around the School of Dentistry Informatics. I like to be the "cheerleader," while bringing healthy events like meditation, stretching, or fitness challenges to my colleagues. Last, but not least, I really enjoy spending time with my family – especially doing things with my two lovely kids.