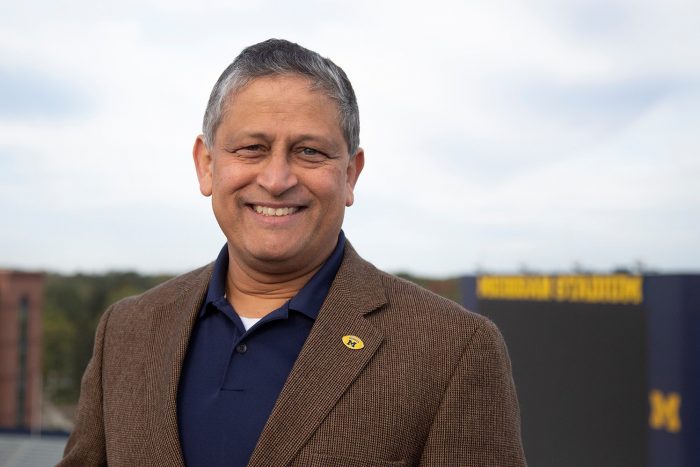 Congratulations to everyone who participated in Hacks with Friends this year! This year's event was an exceptional showcase of our community's outstanding creativity and innovation. And, perhaps more importantly, what stood out to me was how deeply our community understands the university mission and the needs of our students, faculty, and staff. The pitches had a common thread of using technology thoughtfully to improve an aspect of how we support each other at Michigan. We get what technology makes the university run.
I encourage you to consider connecting with colleagues by joining one of the many Michigan IT Communities of Practice. These communities are a great method to meet new people and learn by sharing ideas and experiences with like-minded IT professionals. With nearly 30 communities organized around topics in support of the university mission, there's a community for everyone. And if you don't see an area that interests you, I encourage you to consider recruiting others and starting one to fill the gap.
A great example of the leadership and learning opportunities from the Communities of Practice is the free virtual master class in IT disaster recovery coming up on June 21. The Disaster Recovery & Business Continuity Practitioners are hosting Kevin Heyes, CISO of Merit Networks, to present on "Planning a Disaster Recovery Tabletop Exercise." The event is open to all members of the university community, so please spread the word to those who may be interested.
Last month, I had the incredibly rewarding experience of being back in the classroom teaching and hosting a special event with a group of CIOs from across the state. In both presentations, I spoke about the tremendous digital transformation that we are accomplishing together at Michigan. I was honored to share details of some of the amazing work this community does in service of our institution every day.
The Grand Canyon is one of my favorite places to visit, and I was able to capture this picture earlier this month. Its beauty is awe-inspiring and humbling. It is really hard to do justice with a camera to what nature has created. So much to learn from and enjoy in nature.
Please take care of yourself, take time for self-care, and be sure to reach out to a friend or a colleague as your time allows. A simple hello will make a positive difference. I am grateful for all that you do to support this great institution. Have an amazing week.
With gratitude,
Ravi
Ravi Pendse PhD
Vice President for Information Technology and Chief Information Officer
University of Michigan
rpendse@umich.edu