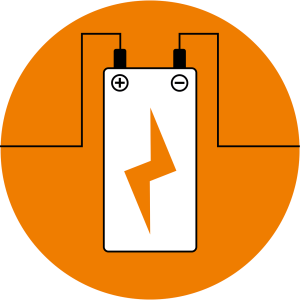 Information and Technology Services (ITS) has streamlined the maintenance process for UPS batteries which will increase operational efficiency and improve network reliability.
Effective January 1, ITS will no longer charge a separate fee for UPS battery replacements and units no longer need to obtain separate shortcodes to pay for UPS battery replacements.
The UPS battery fee of approximately $17 per UPS battery annually will be rolled into the unit's service agreement beginning FY23, and will not appear as a separate line item within the service agreement. The UPS battery costs and associated fee will be evaluated on an annual basis.
If a unit has already submitted a shortcode prior to Jan. 1, then the shortcode will be billed for time and materials. Those units who usually submit a shortcode but have not yet done so, do not need to submit a shortcode. ITS is updating the system so that customers will no longer receive invoices.
This change will be reflected in the ITS telemanagement system, Pinnacle, as an increase in the unit's service agreement. Future UPS invoices will not be processed in Pinnacle but instead will be incorporated with overall maintenance costs of the network now that UPS billing is a part of the service agreement.
Contact Karen Winston-Brown, karenh@umich.edu, or Martin Stroud @stroudm@umich.edu with questions.