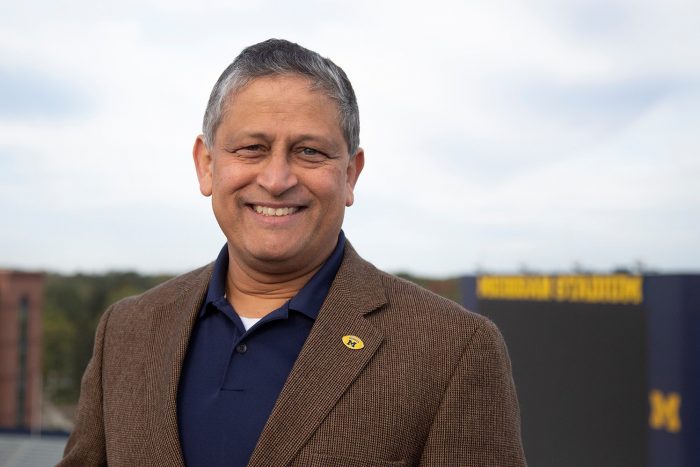 Greetings, everyone.
Thank you to everyone who joined Antonio Neri and me for the Leadership in Technology Distinguished Lecture Series event last month. I enjoyed seeing so many familiar and new faces in the audience and speaking to so many of you before and after the event. I also appreciate those of you who watched the live stream and submitted questions in advance of the event. If you missed the event, you can watch the recording.
Antonio's messages of how technology can bring people together was especially meaningful when reflecting on the pandemic, when so much of our professional and personal worlds shifted online for connection. I am looking forward to continuing that theme at the upcoming 2021 Michigan IT Symposium.
Together as a community, we have had an incredible amount of success to share and celebrate over the past year. At each symposium, I learn new ways to approach the challenges we face collectively, and leave with a renewed inspiration for serving campus and each other. Save the date on your calendar for this year's virtual event on December 14–16.
I am grateful for every member of the Michigan IT community and all of the hard work you've done this past year. Your work has an incredible positive impact on the students, faculty, and staff at this amazing institution and beyond.
The other evening I was able to capture this picture of a family of geese as the sun was setting. It felt very serene and peaceful so I captioned this picture "serenity."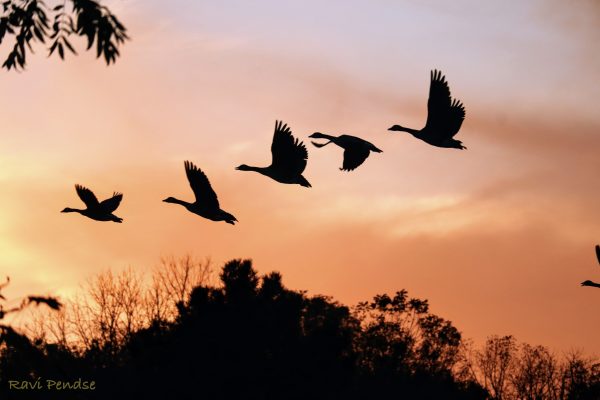 I wish everyone a restful Thanksgiving. I hope you use the time away to recharge with loved ones and take care of yourself. Check in with your colleagues and friends and I will do the same.
With gratitude,
Ravi
Ravi Pendse PhD
Vice President for Information Technology and Chief Information Officer
University of Michigan
rpendse@umich.edu