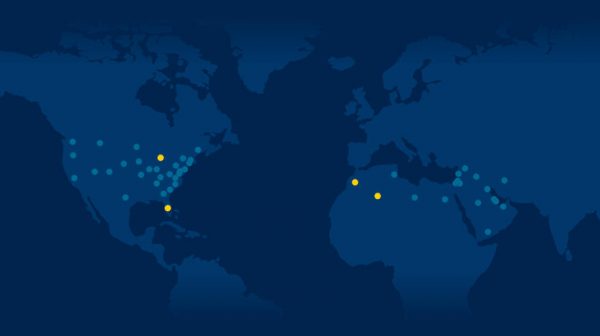 UM-Dearborn students taking Arabic language courses will practice speaking through digital interactions with college students in Algeria and Morocco in an environment stimulated to look like Middle Eastern marketplaces, kitchens, and other gathering spaces.
Starting this fall, UM-Dearborn will partner with Florida International University (FIU) to offer Tabadul, a digital learning platform that gives students an opportunity to practice interacting with others using the standard Arabic language, while also learning about the day-to-day life in MENA countries.
Through the experience, UM-Dearborn and FIU undergraduate students will meet college students at Oum El Bouaghi University in Algeria and at Ibn Tofail University in Morocco in a virtual environment that is simulated to look like MENA marketplaces, Middle Eastern kitchens, and other gathering areas where they can have conversations — which will be tailored to skill level — while immersed in an authentic-looking environment. To bridge any cultural barriers, professors at all four colleges will discuss interactions and answer questions students may have.
The collaboration was made possible by a $450,000 grant to FIU through the Stevens Initiative, which focuses on helping students grow cultural competency and career readiness skills through virtual exchange programs. The UM-Dearborn students who take part in this virtual exchange will use a specially created cell phone app along with the virtual reality device Google Cardboard.