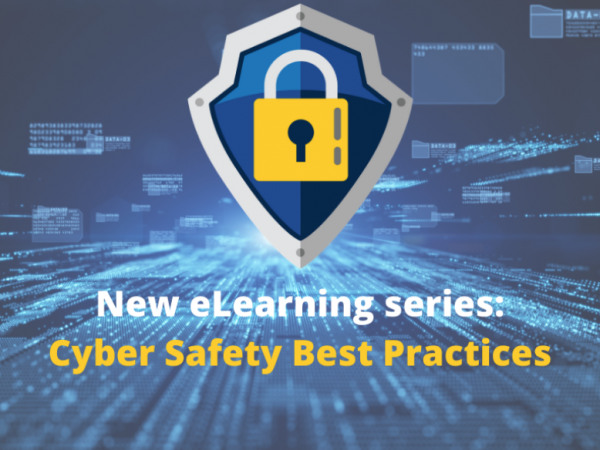 2020 was a record for cyberattacks, with large organizations such as Microsoft, Marriott, and Magellan Health becoming victims to data breaches, ransomware and other cybercrimes. This year is shaping up to be even larger for cyberattacks. According to the Information Systems Audit and Control Association (ISACA), damages from cybercrime are expected to reach $6 Trillion globally this year.
To help the Michigan Medicine community protect organizational and personal data, a new Cyber Safety Best Practices series was added to MLearning. "Cybersecurity threats are not attacking technology, but rather technology is being used to lure people into providing access to vital data, both at work and at home," said Molly McPhall, the lead for Information Assurance's Education and Awareness team.
This series was started over a year ago and involved Michigan Medicine Information Assurance (IA) and Health Information Technology and Services (HITS). "Staying educated and aware of the tactics being used is only one step in fighting these threats. Changing our own behaviors is the bigger challenge. It only takes a few seconds to fall victim to a scam, but the time, effort, and cost to recover from someone falling victim is enormous."
The series is in four modules and covers topics like the different types of cybersecurity threats, how to protect your data, and more. Login with Michigan Medicine (Level-2) password required for access.
With such a large, diverse audience as Michigan Medicine, IA and HITS wanted to develop short educational modules that would increase people's awareness and knowledge of cybersecurity threats, as well as provide best practices people could use on a daily basis.

While creating this series, the project team worked with faculty and staff throughout the Michigan Medicine community to ensure the modules were relevant, accessible, and practical.
"Training and awareness is especially important to Michigan Medicine as an academic medical center," said Jack Kufahl, Chief Information Security Officer. "As we have a broad range and use of many technologies in support of the tripartite mission, it is essential to our collective security that each of us work to help protect our systems, data, and identities."
"These new training resources are designed to help each individual better understand and participate in keeping Michigan Medicine safe."