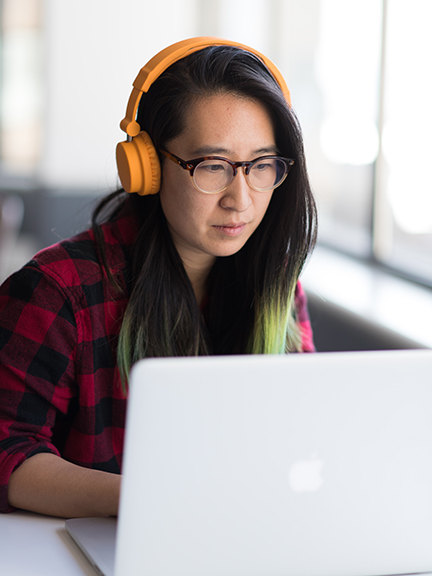 ITS recently updated the Remote Office Hours Queue (ROHQ) application to support U-M Zoom meetings. The ROHQ software allows users to create meeting queues that virtually simulate waiting in line to meet with someone. ROHQ can be used for in-person queueing, virtual queueing with a unique videoconferencing meeting for each attendee, and even hybrid (both in person and virtual). ROHQ has supported BlueJeans meetings since its conception at the beginning of the pandemic, but with the growth of U-M Zoom usage, and the impending retirement of BlueJeans, ITS worked hard to release the U-M Zoom update in time for Winter term.
"With over 180 students in my course and 31 student groups, ROHQ helps manage office hours and student expectations. They know their place in the queue and I also know how many students are waiting so I can manage my time better. I am notified by text when a student signs up and nothing beats not having to create and keep track of Zoom meeting links since they are created automatically. It has really made my life so much easier," said Massy Mutumba, Assistant Professor, School of Nursing, UM-Ann Arbor.
Academic advising, including peer advising, has also benefited from the queue system. Many departments have also created "virtual lobbies" with ROHQ—one static link that they can share with visitors to their office to seek help from a staff member.
"The support ITS has provided to upgrade the tool to meet our needs has been amazing! Our queue is the main contact point for our office with multiple staff members to conduct meetings with students at the same time. The recently added 'Meetings in Progress' section, released with the introduction of U-M Zoom, allows us to better manage multiple meetings. It's easy to see which of my staff members are currently meeting with students and how many students are waiting to meet," said Andrew Beverly, Student Advising & Resource Team (START) director, UM-Dearborn.
Maggie Davidson, the ROHQ team lead added, "It has been exciting to watch usage increase and expand to include many academic and administrative use cases. There are now hundreds of queues on the system. It feels good to know this ITS service is helping to relieve some of the stress of organizing office hours during this challenging time."
All faculty, staff, and students on all U-M campuses and Michigan Medicine are eligible to host their own queues in ROHQ. ROHQ is NOT approved for protected health information (PHI) and may not be used for patient interactions.
To learn how to get started with your own queue as a host, refer to the ROHQ host documentation, which includes updated tutorial videos. For additional questions or further information concerning Remote Office Hours Queue, please contact the ITS Service Center.