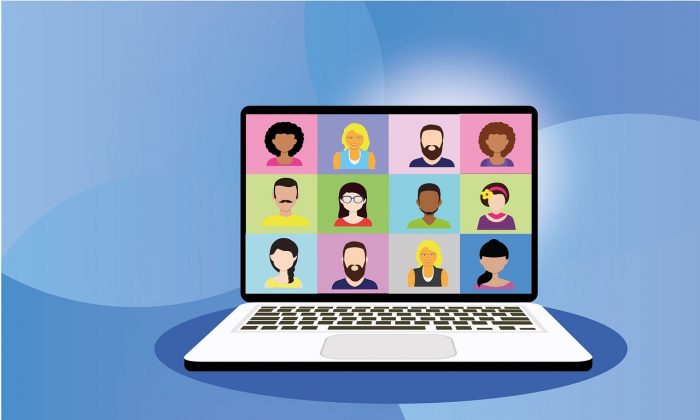 Michigan IT communities of practice (CoPs) are groups where like-minded IT professionals can share information, experiences, and ideas around a particular topic in support of the university's missions. IT governance ensures the effective and efficient use of IT resources and capabilities across U-M in order to meet the goals of the university. Advice and guidance are provided by strategic governance committees and multiple advisory groups.
Below is a summary of January and February 2021 governance and CoP activities, as well as upcoming meeting information. You are invited to learn more or to add an upcoming meeting to your calendar, visit the IT Governance web page or the IT CoP web page. Get involved, share your knowledge, and mark your calendars for these professional development opportunities!
We've also cultivated an outside resource you may find useful:
IT CoP activities for January/February 2021
The full calendar is on the CoP web page.
January Meetings:
Project Management – Jan 20th

Project Management CoP agenda – highlighting the TeamDynamix Portfolio/Project Management Tool (ITS PMO)
AV CoP – Jan 22nd
Data Integration CoP Meeting – Jan 25th
February Scheduled Meetings:
Michigan IT CoP Facilitators *Virtual Coffee Break* Meetup – 9th
IT Governance activities for January/February 2021
The full calendar is on the IT Governance web page.
January Meetings:
Administrative Domain Advisory Committee (ADAC) – 12th

Digital Asset Management project update
Student Life update on COVID/Student testing

Strategic Technology Advisory Committee (STAC-Full) – 6th

Software inventory & licensing proof of concept

Strategic Technology Advisory Committee (STAC-Core) – 6th
Student Records, Curriculum, & Academic Advising (SRCAA) – 20th
In-Building UMNet Governance – 22nd
Data Center governance – 25th

Presentation (members only)

Financial Applications Advisory Committee – 25th
Admitting Systems Production Advisory Group (ASP) – 26th
Strategic Technology Advisory Committee (STAC-Full) – 26th

Telephone Service Upgrade Project
Scheduled February Meetings:
Strategic Technology Advisory Committee (STAC-Full) – 2nd

Working group updates
Discussion of campus-wide "red apples"

Strategic Technology Advisory Committee (STAC-Full) – 9th

Telephone Service Upgrade Project

Strategic Technology Advisory Committee (STAC-Full) – 16th

Software inventory & licensing proof of concept

Student Records, Curriculum, & Academic Advising (SRCAA) – 17th
Collaboration Services Advisory Group (CSAG) – 17th
In-Building UMNet Governance – 19th
Data Governance Council – 19th

Progress update on Data Quality working groups

Financial Applications Advisory Committee – 22nd
Strategic Technology Advisory Committee (STAC-Full) – 23rd
Admitting Systems Production Advisory Group (ASP) – 23rd