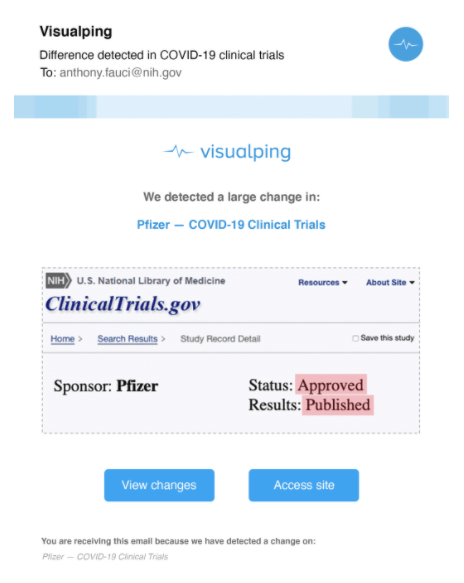 This month's tip is an online tool to help you monitor changes on websites. Maybe you are waiting for an article to be updated, a paper to be published, a news item to refresh, or simply for an out-of-stock product to be available again. Visualping will send you an email or other notification when it detects changes in a user-specified section of a web page. A free plan is available, as well as paid, so check it out if it sounds useful to you!
How do you stay up-to-date with online news and articles? Please share your methods with me via email or in the comments, and they may be included in a future Tech Tip.
---
Have a cool app, tool, or tech tip you'd like to share? Contact Chase Masters. Please note that Tech Tips are personal recommendations and might not be officially endorsed or supported by U-M.