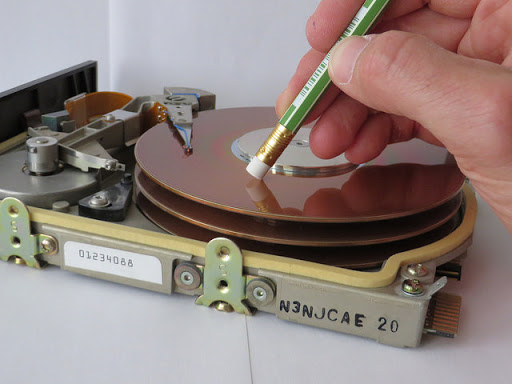 If you are adding or upgrading to new tech devices, you might have old ones that you, or U-M unit, are ready to dispose of. Old disks, flash drives, smartphones, and computers can all contain personal data, and in some cases, U-M data if you used those devices for work.
Keep that data from falling into the wrong hands by securely deleting it before disposing of the device. Even devices that you decide to sell or hand down to friends or family need to be properly erased or reset before you pass them on.
For devices owned by U-M or personal ones used for UM-related work, follow the advice at Securely Dispose of U-M Data and Devices. Remember that UM-owned devices need to be disposed of by working with Property Disposition—U-M Departments (UMICH/Level-1 login required) whether they are being disposed of or sold.
Any personal devices you decide to sell, give away, or just throw out should be erased to protect your personal information. Follow the guidance on Erase Personal Devices Before Disposal. This protects you from criminals and simple mishaps.
Not comfortable doing it yourself? Get help from Tech Repair Secure Device Sanitization.
However you go about it, remember to protect yourself and U-M by safely disposing of your old tech!